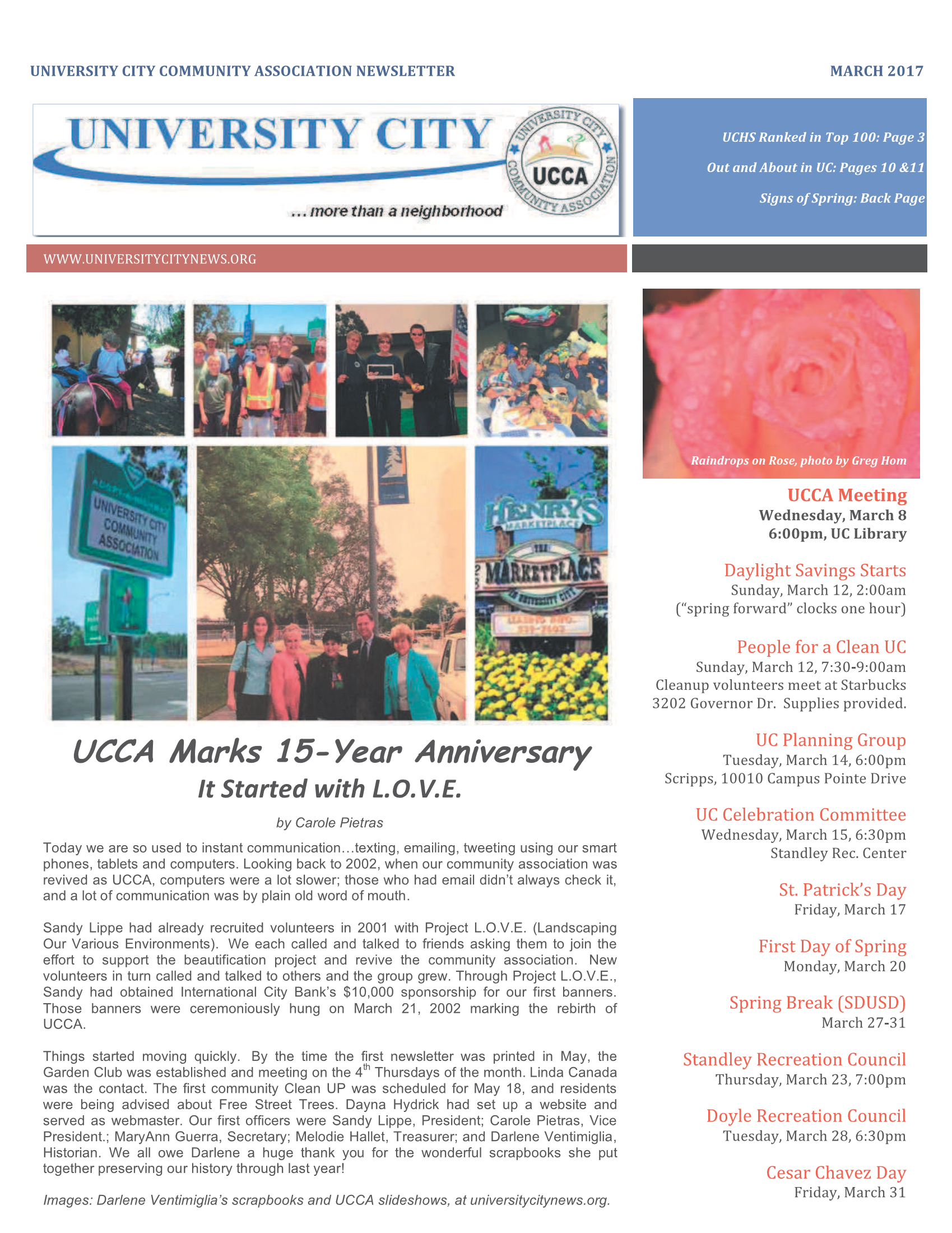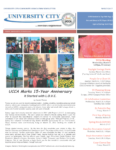 The March UCCA newsletter is now available online as a PDF at http://www.universitycitynews.org/ucca-newsletter-archives/.
The print newsletter will be available on Thursday, March 2, after 4 PM at the Standley Recreation Center and the Community Library on Governor Drive; and delivered to homes and residences in south University City this weekend.
Thank you to all community contributors and volunteers.
---
Notes: Join UCCA today at http://www.universitycitynews.org/join-ucca-today/
If you have a news item to share, please submit your story through UCCA's Contact Us link at http://www.universitycitynews.org/contact-us-or-volunteer-in-uc/
Review article guidelines at http://www.universitycitynews.org/ucca-newsletter-archives/
What do Facebook, Twitter, Nextdoor, ImproveUC and UCCA have in common? They are all ways neighbors can connect with neighbors and the University City community. Create a post, start a conversation, share the news, organize an event, keep in touch, take a look: