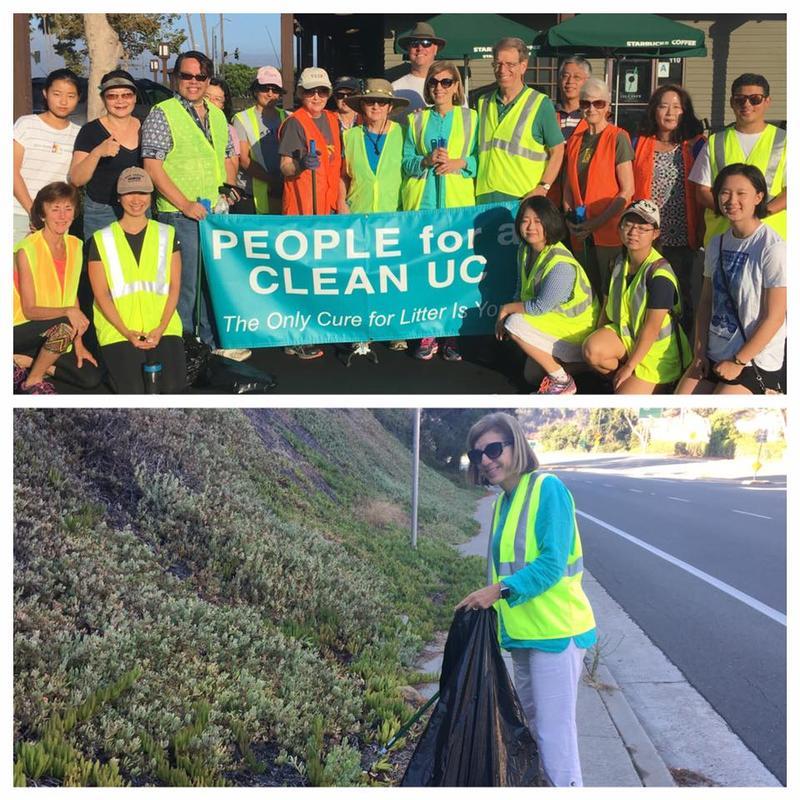 Courtesy of Vince Reardon:
People for a Clean UC conducts its next neighborhood clean up on Sunday, March 12, from 8:30-10:00 AM.

We cleanup one hour later this month (at 8:30 AM) due to daylight savings time. We meet and greet at Starbucks, 3202 Governor Dr. from 8:15-8:30, then break up into groups and begin at 8:30.

This month, City Council Member Barbara Bry will join our cleanup efforts.

Please join us. All supplies provided.
---
Notes: Join UCCA today at http://www.universitycitynews.org/join-ucca-today/
If you have a news item to share, please submit your story through UCCA's Contact Us link at http://www.universitycitynews.org/contact-us-or-volunteer-in-uc/
Review article guidelines at http://www.universitycitynews.org/ucca-newsletter-archives/
What do Facebook, Twitter, Nextdoor, ImproveUC and UCCA have in common? They are all ways neighbors can connect with neighbors and the University City community. Create a post, start a conversation, share the news, organize an event, keep in touch, take a look: