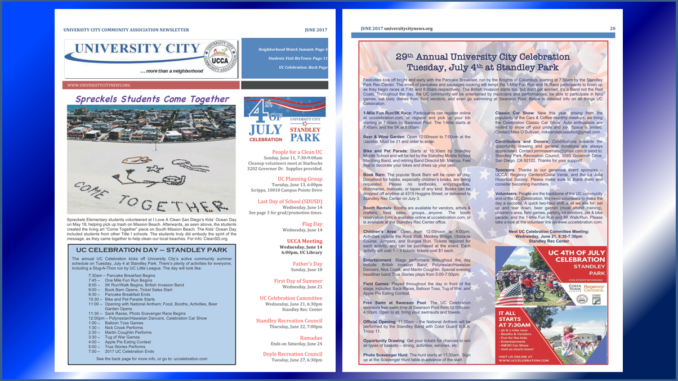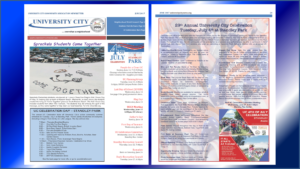 The June 2017 issue is filled with news and features about events and neighbors in our University City community, including:
Library book sale and library programming – June 1
UCLL closing ceremony and movie in the park "The Sandlot" – June 3
School news, graduation and promotion schedules
Elected leaders and City Council updates
Parks and Recreations updates with Tot Lot and Standley Park news; and many events
4th of July Celebration schedule of events
West Coast Swing, UCLL Baseball, Primos, Community Garage Sale, Neighborhood Watch, Garden Club, Stowe Trail permits, Free Trees, Summer Concerts, Father's Day Fun Facts, and much more!
Please note: Due to the Memorial Day holiday and unforeseen production delays, the print version of the UCCA / University City newsletter will not be available until Friday, June 2 and will be distributed to homes and businesses in south University City this weekend on Saturday and Sunday, June 3 and 4. UCCA apologizes for the inconvenience and thanks our many volunteer distributors and delivery neighbors who will be busy this weekend.
To review all UCCA University City newsletters, now celebrating 15 years of continuous publication, visit http://www.universitycitynews.org/ucca-newsletter-archives/