Scroll down to view all current Buy Local offers and promotions.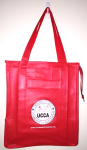 Business Owners: Fill out the > Business Registration Form < to make a special offer to UCCA members.
UCCA Members: Buy Local with UCCA connects individual UCCA members with local businesses. Customers must present a valid, current UCCA membership card at the time of purchase in order to take advantage of Buy Local offers.
Note: The 2017 membership drive began October 2016. Membership cards and thank you gifts are mailed monthly. 2017 membership cards are valid though December 31, 2017. 
---
Buy Local Offers and Promotions: *Please note: all offers are subject to change without notice at the discretion of the participating business and/or UCCA.
Offers valid only with 2017 UCCA membership card*
Name/Website/Contact
Phone/Address
10% Off For All UCCA Members, All Year. Let us help you Increase Your Reach!
AlphaGraphics on Governor
Scott Weathers
www.us727.alphagraphics.com
858-260-3000
3202 Governor Drive, #102
University City
(Sprouts Center)
ASPM-San Diego is a full-service property management company providing 24/7 customer support, expert Homeowner Association and Rental management, financial, IT, maintenance, janitorial and administrative construction oversight.
First month's management fee Free for New Clients.
ASPM San Diego
www.aspm-sandiego.com
Info@aspm-sd.com
858-430-5700
9340 Hazard Way, Ste. B2 San Diego, CA 92123
$200 toward moving costs when our free service helps you find an assisted living residence for your loved one.
Better Than Home Placement
www.betterthanhomeplacement.com/
Merle Berman-Langston
mberman@san.rr.com
619-772-1125
University City 92122
A unique shopping and dining experience, a neighborhood destination. Check our website for our current specials.
Costa Verde Center
www.costaverdecenter.com/deals/
8650 Genesee Avenue
(at Genesee and Nobel)
University City 92122
Save 10% off MSRP on any store purchase (labor excluded) when you mention this UCCA Buy Local offer; or visit our website and share in the same savings by using coupon code "UCCA".
Cycle Quest
www.cyclequestsd.com
info@cyclequestsd.com
858-622-9636
10920 Roselle St #103
San Diego 92121
Free class for a parent, spouse, or guardian in the same class on a space available basis.
Dance Hula Tai Chi Fitness
dancehula@mail.com
www.dancehula.webs.com
858-552-9062
3202 Governor Drive, Suite 209
University City
Specializing in street banner production, installation, and holiday lighting and decor.
Contact us for current offer.
Decor Plan
www.thedecorplan.com
stephanie@thedecorplan.com
310-625-5242
San Diego
I'll pay your escrow fee when you buy or sell with me; a value of $1000+.
Diane Medina, Broker Associate, Pacific Sotheby's International Realty
www.pacificsothebysrealty.com
858-922-2115
1111 Prospect Street
La Jolla 92037 and
University City 92122
We are a dog daycare, boarding, training and spa facility. Receive a free evaluation and first day!
Dogtopia of Miramar
www.dogtopia.com/san-diego-miramar
619-987-2185
5260 Eastgate Mall, 92121
Walk your world in our shoes; featuring trendy and comfortable boots, clogs, sneakers, flats and sandals. Visit website for current offer.
Footwear etc.
www.footwearetc.com/
619-233-1221
3310 Governor Dr
University City 92122
(Sprouts Center)
UCCA members receive 50% off web design during April and May, 2016.
Goozleology
http://goozleology.com/
619-754-8846
4143 Stettler Way
University City 92122

Free 1 (one) Hour Service per month.
Helping Hands Senior Concierge Services
SeniorHelpUC@gmail.com
858-736-9576
University City 92122
Free consultation/estimate for any pool/spa matters.
Hewitt WaterShapes
phewitt151@juno.com
619-733-5223
3268 Governor Dr. #108 University City 92122

UCCA members receive 20% off any service, any time. Excludes hardware purchases.
JK Computer Services
www.jkcomputerservices.com
Karl Cranford
info@jkcomputerservices.com
858-638-7392
3977 Governor Dr
University City 92122
When you list or purchase a home with me, I will donate $500 to EdUCate!, The Foundation for University City Public Schools, or the charity of your choice.
Katie Dunahoo, Broker
Coldwell Banker
www.KatieSellsUC.com
858-775-1239
3959 Governor Drive
University City 92122
(in the Vons Center)
Come work out with a 5 star fitness trainer and lose weight fast! Free consultation and 10% off fitness package for new clients.
Kelly Johnson Fitness
www.KellyJohnsonFitness.com
KellyJohnsonFitness@gmail.com

619-786-6074
University City, 92122
10% discount for UCCA members that call for a new estimate on any house painting project.
Klassen Painting
www.klassenpainting.com
info@klassenpainting.com
858-279-1942
University City 92122
All UCCA members receive 20% off prints.
Liz Linder Photography
www.lizlinderphotography.com
liz@lizlinderphotography.com
619-607-0973
University City 92122
Present current UCCA membership and receive 10% off your meal.
Lorna's Italian Kitchen
www.lornasitalian.com
858-452-0661
3945 Governor Dr
University City 92122
(in the Vons Center)
Specializing in investment real estate and 1031 tax deferred exchanges.
When you buy, sell or exchange commercial property or business through me, I'll donate $1,000 to EdUCate or UCCA.
Mack Langston, Broker – Sales & Strategies
Mack@PacificCoastCommercial.com
858-598-2883
San Diego
$25 Gift Certificate towards skin care facials at Mariya's Skin Care. Free skin care consultation with European SPA facial.
Mariya's Skin Care
www.europeanbeautytouch.com
858-382-1618
3890 Nobel Drive
San Diego 92122
Receive a shopping bag, calendar and gift card when you make an appointment for a free, no obligation insurance and financial services consultation. Community supporters and youth sports coaches since 1974; agency established 1980.
Michael A. Cohen State Farm Agency
www.michaelacohen.com
Michael@michaelacohen.com/
858-457-3520
3232 Governor Drive, Suite G
(Sprouts Center)
University City 92122
We've Got You Covered! $500 off new roof or free Solatube installed; may not be combined with any other offer.
Professional Roofing Services
www.professionalroofingservices.com/
info@professionalroofingservices.com
619-588-4909
San Diego
Save 20% on any meal purchase, dine in or take out, when you show your 2016 UCCA membership card. Excludes alcoholic beverages. Not valid with any other offer.
Round Table Pizza on Governor
www.roundtablepizza.com
Joe Sassano
858-457-2334
3250 Governor Drive
University City 92122
(Sprouts Center)
Save 10% on either regular or extended video interview package.
Save Their Story Video Biographies
www.SaveTheirStory.com
memory.keepers@hotmail.com
800-727-1996, x0
University City, 92122
Kitchen, baths, room additions, and whole house remodels. Bonded, licensed contractor and ensured. Ask about the UC discount.
Steadcon Remodeling / Construction LLC
Rudy Molina
steadconllc@gmail.com
815-263-8281
University City
Free initial consultation and mortgage pre-approval. NMLS 453592
Steve Gray, Gray Loan Team
www.grayloanteam.com
Gray Loan Team
858-254-1740
3579 Valley Centre Dr, #150
San Diego 92130
$10 Visa Gift Card and 2016 U.S. Canada Mexico travel atlas for a personal friendly review and comparison of your auto, residence, life and/or business insurance policies. No obligation. Neighborhood walk in, call in, or click in service.
Steven Lyons State Farm Agency
www.stevelyonsinsurance.com
steve@stevelyonsinsurance.com
858-455-9440
4005 Governor Drive
University City 92122
(in the Vons Center)
New clients save 10% on any service with Hairstylists, Manicurist and Esthetician.
STUDIO A SALON
www.studioasalons.com
studioasalons@gmail.com
858-453-0588
4045 Governor Dr
University City 92122
(in the Vons Center)
COMPLIMENTARY & CONFIDENTIAL Market Analysis of your home. When you list your home with me, I will donate $500 to you favorite charity upon close of escrow.
Serving UC since 1975.
Sue Silva, Realtor, Coldwell Banker
www.sellbuyhomessandiego.com
sue.silva@coldwellbanker.com
858-229-1193
(main office) 930 Prospect St. La Jolla, CA 92037
Free Home Inspection when you buy your next home with me, valued at $450.
Terri Day, Realtor, First Choice Properties
www.TerriDay.com
UCRealtors@gmail.com
858-775-8377
6112-A Regents Rd
University City 92122
Support UC community activities when you join UCCA today.
University City Community Association
Join UCCA Now!
University City 92122
Screen printing and digital print services and Island Style design clothing. Discounts given to local schools and members.
Wikitiki Pacific Island Apparel
www.wikitiki.com

619-342-5000
University City 92122