Fire Quickly put out, but sprinkler flow displaces 6 in University City
-Debbi Baker,  Union Tribune
A residential fire in UC was quickly extinguished by sprinklers early Wednesday (Nov. 28th), bu left six people displaced. 
The blaze on Palmilla Dr. west of Regents Road was reported just before 12:30 a.m., a San Diego Fire-Rescue Department dispatcher said.
When firefighters arrived, the flames were out, but water was flowing onto the first, second and third floors of the five-story complex.
Five adults and one child had to vacate their home.  
Damage to the building and contents was estimated at $135,000.
d

Israel-Palestine Supporters Rally in UC
Navy jet training with Nimitz diveted to Miramar
"University City residents spooked after deadly 2008 crash!"
http://www.nctimes.com/news/local/military/navy-jet-training-with-nimitz-diverted-to-miramar/article_4a13d854-2e04-5ed6-9357-d907c18a4e70.html
Also read Jenna Semala's blog entry below – good background information:
 http://lajolla.patch.com/blog_posts/all-things-university-city-ucs-love-hate-relationship-with-miramar
Ellie Vandiver – Local UC Teacher winner of the top three teachers of the year!
 May 8 2012, 8:47 PM PDT

SAN DIEGO – The top three teachers in San Diego were honored at a 'Teacher of the Year' ceremony in at James Madison School in Clairemont Tuesday evening. 
The complete article can be viewed at:
http://www.fox5sandiego.com/news/kswb-top-teachers-honored-in-san-diego-20120508,0,3965566.story
Visit KSWB at http://www.fox5sandiego.com
Marie Curie Third Grader to Star in This Year's Old Globe's
'The Grinch that Stole Christmas'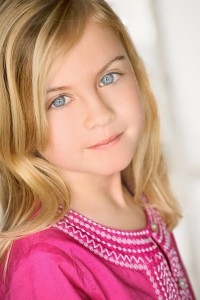 Marie Curie Elementary Third Grader and University City resident, Lilith Freund will be one of the two Cindy Lou Who's in this year's Old Globe's production of 'The Grinch that Stole Christmas'. Lilith has been a lover of Theater from a young age. She has performed in all the last three year's annual Curie Play, and has a lead role in her 2nd Grade class production of 'The Castaways' last year. She was beyond excited to receive the news that she would be sharing the stage this year with The Grinch. Not at all scared of the big green guy, she felt finally there was someone out there she could infuse with her love of life and joy of singing and dancing. She hopes The Grinch will not be so mean after she has her time with him!
September 27th, 3:30 PM
Fire off highway 52 comes close to property and slows traffic.