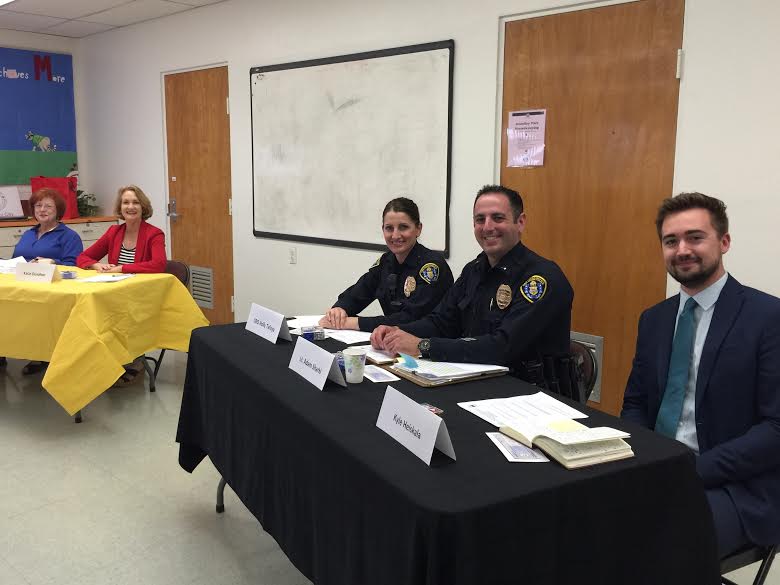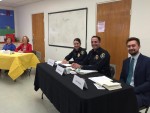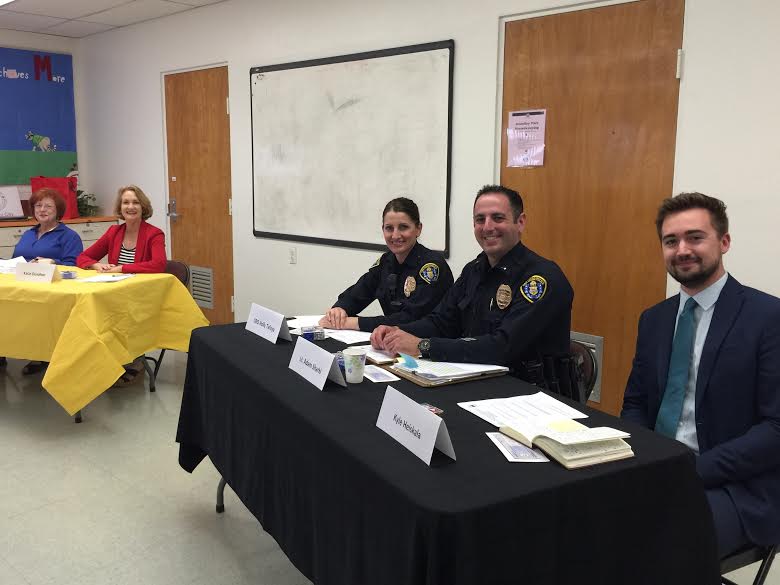 A shout-out and thank you to our expert panel:  Jean Hammerl, University City resident; Katie Dunahoo, UC Realtor and resident;  Lt. Adam Sharki and CRO Holly Tafoya, SDPD; and Kyle Heiskala, representative to UC for Council President Sherri S. Lightner.
Last night's (Thursday, May 19) info session at Standley Recreation Center was sponsored by UCCA and Neighborhood Watch in response to neighbor concerns and was well attended; thank you to all who joined us.
We learned so much. The biggest take-a-ways for us were twofold:
For some neighbors, the ongoing additional cars and resulting parking issues that student rentals/party houses can cause are sometimes of more concern than an occasional party.
And there are City codes that regulate the number off-street parking spots that must be provided.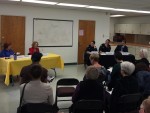 Here are a few references for those who were not able to attend:
Call the police non-emergency number 619-531-2000 to report a disruptive and/or noisy party in progress. Get an INCIDENT NUMBER from the dispatcher so that you can follow up.
If you want to report a chronic party house, then email the address of the problem house and the details; and include your contact information; to the police department at SDPDNorthern@pd.sandiego.gov. Put Party House Compliant or Noise Complaint or something similar in the subject line.
If you want to report a Code Violation, visit https://www.sandiego.gov/ced/report/investigation
For help with Code Violations (such as too few off-street parking spots or noise) or to suggest a change in City legislation, contact Kyle Heiskala at kheiskala@sandiego.gov
Review Resources for Landlords and Tenants provided by Katie Dunahoo at  https://www.universitycitynews.org/wp-content/uploads/2016/05/Resources-for-Landlords-Tenants-from-K-Dunahoo.pdf
Thanks again to all,
Diane Ahern and Barbara Gellman, University City Community Association
https://www.universitycitynews.org/category/neighborhood-watch/