The 4th of July Celebration and all the Summer 2017 events at Standley Park drew large crowds and provided lots of entertainment value. Take a look at the pictures that were published in the September newsletter: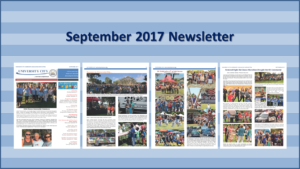 The official Race Results for the UC Celebration 5K and 1 Mile Fun Run are now available, courtesy of race organizers Tish and Tom Berge.
For more about the UC Celebration 2017, visit:
UCCelebration.com at http://uccelebration.com/
UCCelebration Facebook at https://www.facebook.com/UCCelebration/
---
2017  Schedule of Events, Food Choices, and Trolley Stops: https://www.universitycitynews.org/2017/06/30/4th-of-july-celebration-the-days-events-the-trolley-stops-and-food-choices/
Visit the UC Celebration webpage for all the details at http://uccelebration.com/
To volunteer, visit https://www.volunteersignup.org/CFBDA

All Day Starting at 7:30 AM: University City's all-time favorite annual event returns for the 29th time!  This year we continue with both traditional and some new activities.
What's new?
First off, the Celebration has a website of its own, so go to www.uccelebration.com for updated news and information.
Also, with the success of the first Cars & Coffee event in March, we have decided to bring the UC Car Show at the Celebration. Car enthusiasts of all ages will be able to share their pride and joy with the community.
Additionally, since food is always a big factor in gatherings, we will have a Chili Cook-off and Apple Pie Eating Contest. More information will be posted on the website.
Don't stress out though, we haven't forgotten our UC traditions. Get your red, white and blue blood flowing early in the morning as we kick off the day with the 5k Race and 1- Mile Fun Run. Participants can run over to the Rec Center where they are treated to the delicious Pancake Breakfast. The community is all invited to dine on pancakes and sausages. Then take an easy walk down Governor Drive during the colorful Pet & Bike Parade.
Throughout the day there will live entertainment, vendor booths to shop at, raffle baskets to win, free Swanson Pool swim time, games for the children and fun field games for everyone, Beer & Wine Garden, plus food, food, food! The trolley will also be providing free transportation up and down Governor Drive.
The popular Book Barn returns, and books are being collected now. Donated books can be dropped off anytime, but please no textbooks, encyclopedias, manuals, or tapes. Drop off book donations at: 4315 Huggins Street.
Needs to pull off a successful event:
Booth Rental – we need groups and small (or large) businesses to be vendors. Food, arts & crafts, clothing, activities, your family, club. We need lots of booths to create our Celebration festival atmosphere. Download the booth application on the website, early bird prices until May 26.
Volunteers – we need you, sign up on the website.
Sponsors & Donations – gift certificates, themed baskets, vacations, anything you yourself would like to win, we will accept. We also need event sponsors – you'll get special recognition and a free booth! To become a sponsor or to donate, contact jemmasamala@gmail.com.
You – we need you! Make sure to plan and attend our annual UC Celebration. Bring your chairs and blankets, bring your friends and family, bring your beloved pooches. Bring you.
It takes the UC Village to pull off the Celebration, so whatever you can do to contribute, please do. The next UC Celebration Committee meeting is Wednesday, May 17, 6:30 PM at Standley Rec Center. Make sure to check out the website for more and updated information – www.uccelebration.com – and like the Facebook event
The 2017 UC Celebration committee meets on the third Wednesday of the month at 6:30 PM at the Standley Recreation Center. All are welcome.
Please contact chairs Randall Tonini at randall@gracecitysd.com or Jemma Samala at jemmasamala@gmail.com.
For information about the 2016 4th of July Celebration, visit https://www.universitycitynews.org/2016-4th-of-july-celebration/
Additional information: The Standley Park Recreation Council meets on the 4th Thursday of each month at 7 PM at Standley Recreation Center. Any adult who is interested in making an impact or has concerns about these neighborhood parks and recreation center, should attend the meetings. Standley Recreation Center, 3585 Governor Drive; 858-552-1652.