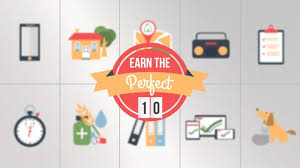 From the County News Center:
Hey, San Diego, it's peak fire season again. Getting prepared doesn't have to be hard. Take these important steps to prepare yourself and your family for a disaster and "Earn the Perfect 10" score on your personal preparedness checklist.

Register for AlertSanDiego.
Maintain 100 feet of defensible space around your home.
Know your hazards.
Stay informed with official information.
Have a disaster plan for your family.
Be ready to evacuate in 15 minutes or less.
Create an emergency supplies kit.
Ensure your home insurance policy fully covers your home and contents.
Download the SD Emergency App.
Be prepared to evacuate your pets and livestock.
For more information, visit http://www.readysandiego.org/earn-the-perfect-10/
For related posts, visit https://www.universitycitynews.org/category/district-3/