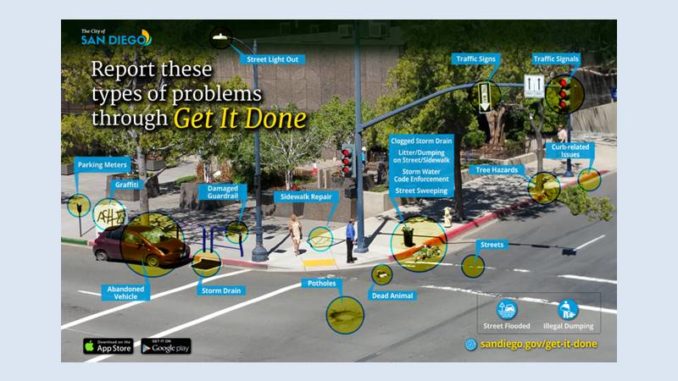 This weekend, starting at 5 PM on Friday, March 9, the Get It Done app and website will be offline for system maintenance and upgrade. Services are planned to resume normal operation on Monday, March 12.
Please take note of items of concern and report them when our maintenance/upgrade is complete. If you have an urgent concern during this time, please call Public Works Dispatch, 619-527-7500. For non-emergency reports for the San Diego Police Department, please call 619-531-2000. In emergencies, always call 9-1-1.
Thank you for your understanding during this service interruption and for your ongoing contributions to Get It Done.
For more information from the City of San Diego, visit https://www.sandiego.gov/get-it-done