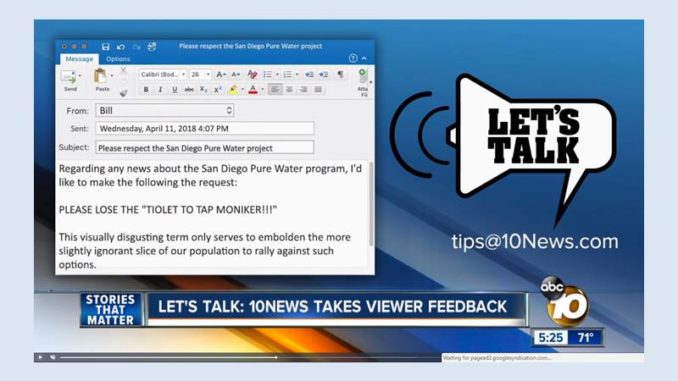 SAN DIEGO (KGTV) – Earlier this week the San Diego City Council approved an environmental impact report for its new drought-proof water supply.

The city likes to call it, 'Pure Water San Diego' which sounds delicious. And, for lack of a better word, it is a purified way to label the program.

But some viewers don't like how we refer to it on occasion, and that's the topic of this week's Let's Talk.
To view this week's Let's Talk, visit https://www.10news.com/lifestyle/lets-talk/lets-talk-about-toilet-to-tap
For Pure Water background and current posts, visit https://www.universitycitynews.org/?s=Pure+Water