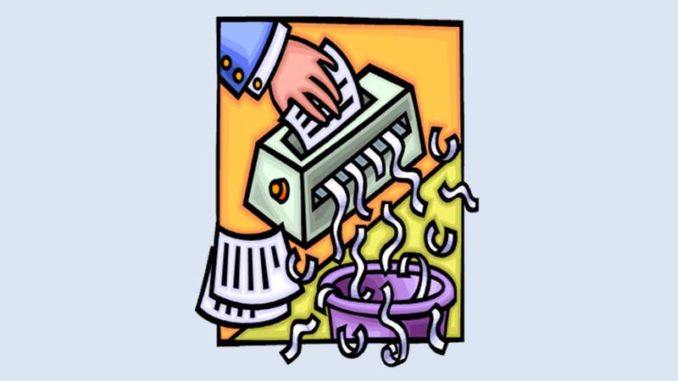 Have your files taken on a life of their own? UC Coldwell Banker is sponsoring their 13th annual, free Shred-Fest on Saturday, April 21, 9 a.m. to 12:30 p.m. in the parking lot behind 3959 Governor Drive.

Their new location is in the rear lot behind Vons and the Coldwell Banker office on the west side of the shopping center. They have rented a huge, super-fast shredding machine.

You are welcome to stay and watch your documents get chewed to pieces. Please limit documents to be shredded to three boxes.
Courtesy of Coldwell Banker University City, 3959 Governor Dr, San Diego, CA 92122, (858) 352-6587