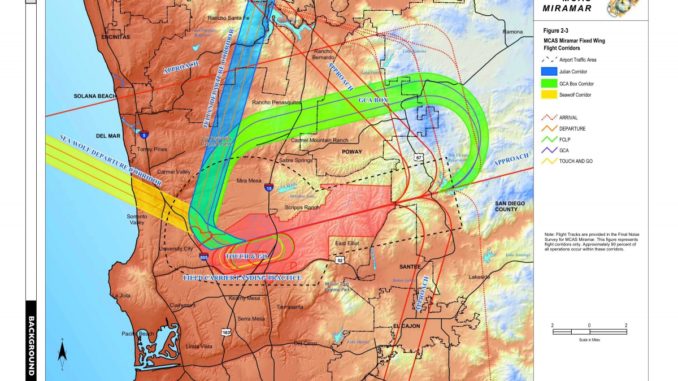 A: I don't know. But I know how you can find out.
For current airfield and flight operations, including questions, noise complaints and other concerns about operations at MCAS Miramar, contact the Operations Duty Officer (ODO) by phone at the time of the incident at 858-307-4277 and provide details about the incident including date, time, location and type of aircraft.
For other contact information and resources, please refer to https://www.universitycitynews.org/mcas-miramar-operations-information-and-contacts/
Additional information about Operations is available on Miramar's website at https://www.miramar.marines.mil/Departments/Operations/
Courtesy of Diane Ahern, UCCA's contact with the Miramar Community Leaders Forum.