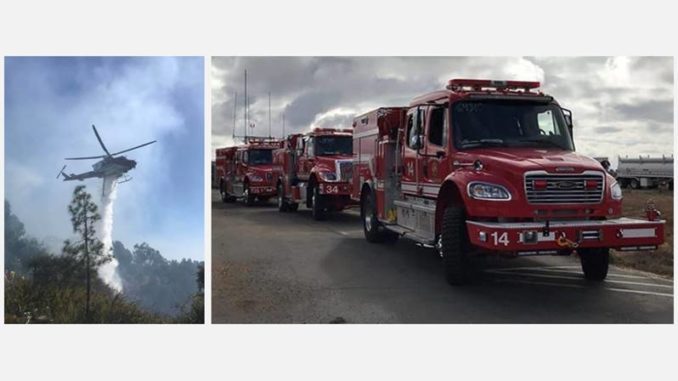 On Sunday and Monday, October 20 and 21, 2019, San Diego Fire-Rescue will increase staffing because of the predicted Santa Ana wind event. We will add firefighters on overtime to staff five brush engines. Each brush engine is made up of a crew of four firefighters. Two water tenders (one person crew per water tender) will also be staffed on an overtime basis. And SDFD pilots and crew will be on overtime to staff two firefighting helicopters that will be available around the clock Sunday and Monday.
We encourage San Diegans to also be prepared by creating and practicing an emergency plan. Visit https://www.sandiego.gov/fire/safety and download our Ready, Set, Go! guide (available in English and Spanish). The guide has valuable information about protecting your home from fire, what to prepare in case of an emergency and survival tips.
We discourage San Diegans from doing yard work with power tools while we are in the midst of the Santa Ana wind event. It only takes one spark to start a brush fire. Be safe and call 9-1-1 if you see smoke or flames.
This information from SDFR comes courtesy of their Facebook page at https://www.facebook.com/SDFDofficial/. Follow them on Twitter for the latest information at @SDFD
For related posts from UCCA, visit https://www.universitycitynews.org/category/sdfd/