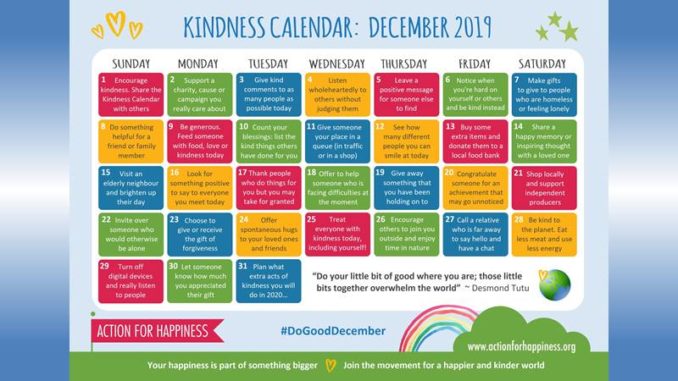 UCCA's webmaster (Diane Ahern) has been contemplating her New Year's Resolutions and was searching for a monthly Kindness Calendar. She stumbled upon a December 2019 calendar from Action for Happiness, a movement of people committed to building a happier and more caring society. 
Diane is providing this calendar as a service to those in our University City community who may want to spread more kindness in the world this month. UCCA neither supports nor endorses the Action for Happiness organization or movement … but likes the idea of spreading kindness throughout University City.
Thanks for helping to make University City more than just a neighborhood.
If you are interested in learning more about Action for Happiness, visit https://www.actionforhappiness.org/