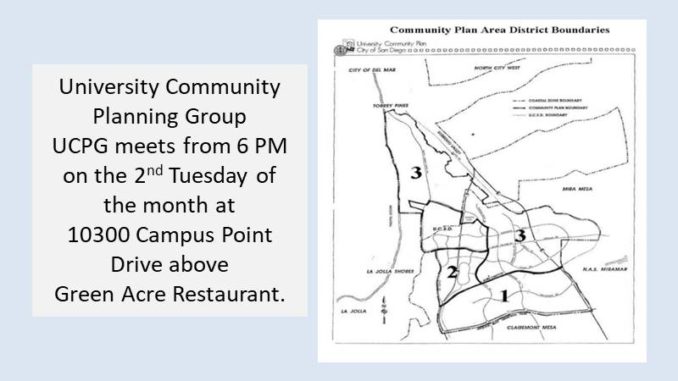 San Diego Union Tribune: San Diego's four dozen community planning groups, which provide crucial input to the City Council before key votes, would be governed by more than 30 new rules and policies if recent recommendations by city officials are approved. Supporters say that input from neighborhood leaders on housing projects and new city policies would become more robust, organized and demographically diverse under the series of recommendations. The proposed changes were sparked by complaints from the city auditor and the county grand jury that the planning groups are unprofessional, unpredictable and not adequately transparent.
That's an excerpt; to read the entire article published online by the Union Tribune on December 8, 2019, visit https://www.sandiegouniontribune.com/communities/san-diego/story/2019-12-08/big-changes-may-be-coming-to-how-san-diego-gathers-neighborhood-input
Information about San Diego's planning groups is available on the City's website at https://www.sandiego.gov/planning/community/cpg
Please note: UCPG (the University City Planning Group) will not meet in December. The next regularly scheduled meeting is Tuesday, January 14, 2020.