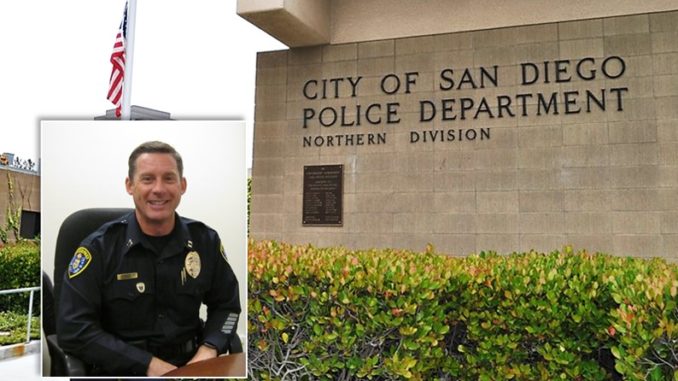 From Neighborhood Watch Coordinator Barbara Gellman: As of February 8, 2020, Capt. Matt Novak became Northern Division's permanent Captain, replacing Capt. Tina Williams who was promoted to Captain of Operations and Support, supervising many different departments. Capt. Novak is another super qualified Officer to lead Northern, just as many previous Captains have done; lets' get into some details.
He began in 1995 at Northern and after 2 years was selected for the SWAT team and for the next 7 years worked in Patrol, Narcotics, Parolee Apprehension and Auto Theft. In 2005, he was promoted to a Patrol Sergeant in the Mid-City area and in 2008, became an Investigative Sergeant and worked in Internal Affairs, Domestic Violence, Child Abuse and Narcotics. In 2014, as an Investigative Lieutenant worked in Internal Affairs, Narcotics and the Gang Unit. As you can see, this guy has been around the block, no grass growing under his feet.
His core belief is to "be responsive to the community by identifying and directing the SDPD resources towards a resolution." He depends on his two Community Relations Officers to continue reaching out into the community and reporting issues to him. Capt. Novak also stressed that in order to solve problems, he needs to know they exist, so, if you have an issue, within the community, report it to Officer Bognuda or Officer Broaddus.
The fact that there has been an increase in SDPD hiring and retention is a major game changer; they are now training close to 50 new recruits, four times a year; it used to be just 20-30. Eventually, each department will have more staff to support the services that a community needs.
If you see a patrol officer sitting in their car in a parking area, they are still working, by filing reports and observing an area of concern. Another issue is ongoing investigations; by law, they can only share certain information in order to stay within the law and the process.
Capt. Novak looks forward to meeting residents in the community and will attend community meetings or outreach in other ways. He is welcoming, transparent, knowledgeable and an excellent communicator; we are blessed.
---
Note: This story was first published in the March 2020 University City News on page 9.
For more information about Neighborhood Watch in University City, visit https://www.universitycitynews.org/neighborhood-watch-contact-list/