September 2023: Miramar Airshow
MCAS Miramar Air Show returns with show dates Friday, Saturday, & Sunday, September 22-24, 2023
---
Update April 2020: Please note updated operating hours, email contact, and phone numbers posted on MCAS Miramar website at https://www.miramar.marines.mil/Resources/Noise-Complaints/
---
---
Known West to East approaches, declared and/or assumed emergency, including December 8, 2008 fatal crash:
December 8, 2008 MCAS Miramar F-18 fighter jet crashes in University City
Nov 6, 2012: Navy jet training with Nimitz diverted to Miramar : http://www.sandiegouniontribune.com/sdut-navy-jet-training-with-nimitz-diverted-to-miramar-2012nov07-story,amp.html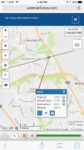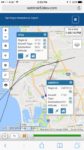 October 4, 2016: Declared emergency approaching MCAS Miramar airport from west to east at 1:40 PM. This incident was not widely reported by news media. Report courtesy of Diane Ahern, "Two tactical/military aircraft (F-18) made an unusual west to east approach at approximately 1:40 PM on October 4, 2016, a beautiful, weather-free day. I saw and heard both; very loud with wheels down. The aircraft went over my house at 800 feet on approach to a straight in landing. MCAS Miramar CO Colonel Woodworth later addressed this incident at a Miramar Community Leaders Forum reporting that the pilots landed safely and that one of the pilots was coming in with one engine out and the other engine at full power. No mention of why these pilots decided to make this approach to Miramar instead of landing at North Island." And from Andy Gurney, "By regulation and for obvious safety reasons, during a declared emergency, the Pilot in Command is directed to land at the nearest suitable airfield which was North Island. However, for undisclosed reasons, North Island was passed by on October 4, 2016, just as it was during the declared emergency and subsequent fatal crash on December 8, 2008, in University City. North Island reported that its airfield was open and fully operational at the time (October 4, 2016). No weather constraints existed. When asked why the pilot failed to land at North Island, Miramar personnel responded that it was not possible. No other incident report was provided by Miramar." Flight track images from WebTrak.
November 15, 2016: Residents shaken when military plane rumbles over University City neighborhood: https://www.10news.com/news/residents-shaken-when-military-plane-rumbles-over-university-city-neighborhood
---
As of mid October 2016, WebTrak SAN http://webtrak5.bksv.com/san* no longer displays the flight tracks of aircraft into and out of airfields such as MCAS Miramar.
*Please note: WebTrak SAN has updated website at https://webtrak.emsbk.com/san
For example, the flight track images in the slideshows below were obtained using WebTrak before mid October 2016. The slideshows are big files, so it may take 15 seconds or more to load.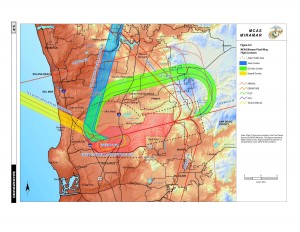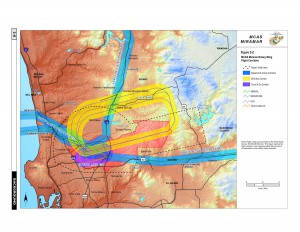 ---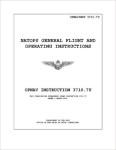 NATOPS GENERAL FLIGHT AND OPERATING INSTRUCTIONS, OPNAV INSTRUCTION 3710.7U
Introduction*
The Naval Air Training and Operating Procedures Standardization (NATOPS) program is a positive approach towards improving combat readiness and achieving a substantial reduction in aircraft mishaps. This instruction issues policy and procedural guidance of the Chief of Naval Operations (CNO) that is applicable to all NATOPS users.
Use of operational risk management (ORM) in the planning and execution of all military training is mandated by reference (a). Reference (b) further directs all Navy and Marine Corps activities to apply ORM in planning operations and training to optimize operational capabilities and readiness.
*Reference:  Chapter 1, Introduction, page 1-1.
---
Airspace Made Easy: Airspace_Made_Easy – FAASafety gov
[Best_Wordpress_Gallery id="25″ gal_title="Air Space Made Easy"]
---
August 2016
[Best_Wordpress_Gallery id="45″ gal_title="August 2016″]
---
July 2016
[Best_Wordpress_Gallery id="44″ gal_title="July 2016″]
---
June 2016 #2
[Best_Wordpress_Gallery id="43″ gal_title="June 2016 #2″]
---
June 2016 #1
[Best_Wordpress_Gallery id="41″ gal_title="June 2016 #1″]
---
May 2016
[Best_Wordpress_Gallery id="35″ gal_title="May 2016″]
---
April 2016
[Best_Wordpress_Gallery id="31″ gal_title="Miramar April 2016″]
---
March 2016
[Best_Wordpress_Gallery id="28″ gal_title="Miramar March 2016″]
---
February 2016
[Best_Wordpress_Gallery id="29″ gal_title="MIramar February 2016″]
---
January 2016
[Best_Wordpress_Gallery id="24″ gal_title="16 Miramar January"]
---
November December 2015
[Best_Wordpress_Gallery id="23″ gal_title="15 MIramar November December"]
---
October 2015
[Best_Wordpress_Gallery id="36″ gal_title="October 2015″]
---
August September 2015
[Best_Wordpress_Gallery id="14″ gal_title="Noise Complaints August September 2015″]
---
June July 2015
[Best_Wordpress_Gallery id="3″ gal_title="Miramar Screen Grabs"]
---