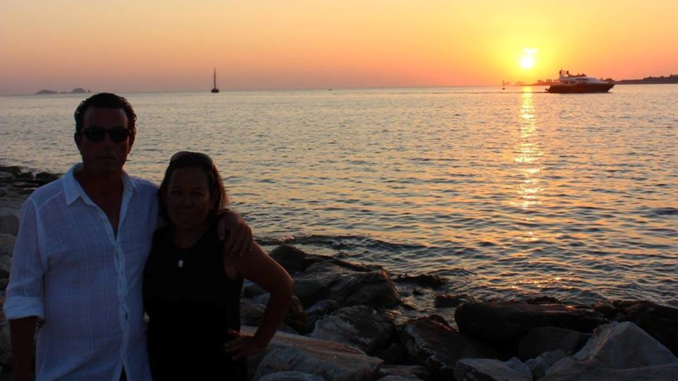 Courtesy of TravelHost:
Jemma Samala has been named Publisher of TravelHost San Diego which serves both travelers and advertisers in San Diego.

The addition of San Diego to TravelHost's portfolio is part of an aggressive expansion into key North American destinations. As Publisher, Samala is responsible for all marketing and sales activities for the TravelHost's San Diego print magazine, as well as online and mobile services.

"Jemma Samala brings experience, local connections and a track record of success to TravelHost," said Bill Schroeder, TravelHost's president and CEO. With more than 15 years of industry experience in advertising, sales management and executive leadership, we look forward to Jemma making San Diego a model of success connecting travelers with local businesses."

"TravelHost is everywhere travelers are – in their rooms, online, and on their mobile phones. As Publisher of TravelHost San Diego, I can offer local businesses access to travelers eager to discover new places to shop, dine, entertain and visit," said Samala. "I'm excited to bring TravelHost to San Diego!"

"TravelHost is growing by finding the right people to lead in the right markets," said Schroeder. "With a trusted, recognized brand and the latest in print and mobile marketing technology, TravelHost offers the best opportunity for publishers and top sales executives to enjoy freedom, flexibility and the economic advantages of owning their own business."

Jemma Samala's experience includes roles ranging from Co-Publisher/Editor at kidsLA Magazine to Director of Communications at CONSOR. Her diverse professional background incorporates the fields of sales management, talent development, operations management and marketing. Samala earned a Bachelor of Science degree from the University of Southern California majoring in Business Administration.

Samala regularly volunteers for the local community, including EdUCate!, the University City Community Association, and was most recently the co-chair for the UC 4th of July Celebration. To continue her support of the community, Samala plans to donate at least 10% of TravelHost San Diego proceeds to local charities that help serve children.

Contact: Jemma Samala, (858) 774-3266, jsamala@travelhost.com

TravelHost is the premier destination resource guide for travelers looking to make the most out of their stay. Found nationally in hotel rooms, at TravelHost.com and on smart phone apps, TravelHost serves more than 100 Million travelers per year. Serving destination cities for 50 years, TravelHost is the traveler's trusted guide to the best local places for unique dining, shopping, attractions and entertainment venues. Visit http://sandiego.travelhost.com/ for information, apps and special travel offers.
Editor's note: Jemma Samala currently serves as the editor of the University City Community Association newsletter.
This is sponsored content, purchased by the author, and reflects the author's views. It may not reflect the views of UCCA or University City News. Sponsored content must conform to UCCA's Bylaws. Publication does not constitute an endorsement. For more information about sponsored content, contact us at http://www.universitycitynews.org/contact-us-or-volunteer-in-uc/