💙 5K and 1 Mile Run results are posted on the UC Celebration website: http://uccelebration.com/
Were you there? ICYMI, here's a link to some of the event photos for the 2022 UC Celebration
---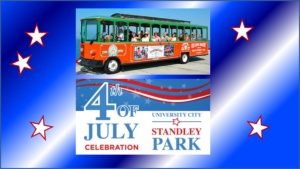 Have you heard? It's back! The Run, the Food, the Parade, the Games, the Booths, the Opportunity Draw Gift Baskets, the Cars, the Music, the Snow, the Racquet Sports … and so Much More!
❤️ Don't forget, the UC Celebration is a fundraiser so bring money; there are lots of opportunities donate and make purchases and to support the Parks Council. Registration is required for the 5K; tickets are required for many of the kids games and activities. There is an opportunity draw for gift baskets. Donations are accepted for the breakfast. Beer for purchase at the beer garden. Food vendors and others will be available for those who wish to make purchases. All proceeds from the UC Celebration support the UC Parks Council and help to fund events such as the Summer Concerts.
For more information, visit our website at  uccelebration.com and follow us on Facebook at https://www.facebook.com/UCCelebration To sign up for a booth or donate books, contact jemmasamala@gmail.com.
---
The UC Celebration starts bright and early with the One Mile Fun Run starting at 7:45am, followed by the 5K Run/Walk at 8:00am. But our volunteers will be there even earlier as day of registration and bib collection starts at 6:30am! (Bibs can be picked up the evening of Sunday, July 3 from 5:00-7:00p at the Standley Rec Center.) You can register in advance at uccelebration.com. Registration fees are $20 per person for both the Fun Run and the 5K.
The courses will start and finish in the grass field east of Swanson Pool at Standley Park. The 5K course is two loops around Standley Park and Standley Middle School along sidewalks, paved areas, and grass athletic fields. Awards will be given to age group winners, and will take place later in the day at Standley Park. Age groups start at 10 and younger, continues with 10 year ranges, with the last age group at 66 and older. Both events are open to all ages and abilities. Feel free to run, jog or walk. The goal is to enjoy the park and the celebration. Afterwards, head on over and grab some of the community breakfast options.
Thanks to Bruce Stone and the UC Running Club for organizing the event. The run proceeds support the UC Parks Council and the UC community. Information and registration at uccelebration.com and ucrunningclub.com. Follow us on Facebook at https://www.facebook.com/UCCelebration
THE SNOW:
Thank you to Nancy Beck for once again sponsoring the Snow Play area for children. Bring the kids out to enjoy a snow day in July! Located behind the Standley Park Rec Center, the Snow Play area will be open for children with the following schedule:
1:00 pm – Ages 2 to 5
1:30 pm – Ages 6 to 8
2:15 to 3:00pm – Ages 9 to 12
THE FOOD: Food booths open at 11:00am and have the option of staying open until 7:00pm.
UC Little League – hot dogs and snacks
Up in Smoke – BBQ favorites, including pulled pork sandwiches
Flavors of East Africa – east African favorites, including jerk chicken and curry
Finest City Treats – kettle corn and cotton candy
Mahalo Shaved Ice
Sweets from:  Caked, Candra's Desserts, Mallow Bites
THE BOOTHS: Booths are open from 11:00am to 4:00pm.
Local vendors and artisans to shop include: Nailed It, Heavenly Vessels, Dogtopia, BeauFait Designs, Hand Made Treasures, Essentially Minded, Ravine Glass, JK Computers, and much more!
Community booths include: University City Community Association, Neighborhood Watch, Grace City Church, Friends of Rose Canyon, EdUCate!, Save UC, UC Planning Group, UC Fire Safe Council, Good Samaritan Episcopal Church, and So Cal Adult Softball.
Please note that the Spreckels Elementary PTA will be handing out Bike & Pet Parade swag, and opens early. To sign up for a booth or donate books, contact jemmasamala@gmail.com.
THE BOOK BARN: Open from 11:00am to 4:00pm.
A large selection of gently used books on sale from 50 cents to $2. Book donations can be dropped off at the Standley Park Rec Center, July 3 from 5:00-7:00pm. Children's books highly requested, but no textbooks, encyclopedias or videos. To sign up for a booth or donate books, contact jemmasamala@gmail.com.
THE OPPORTUNITY DRAW GIFT BASKETS: 
For your bidding pleasure, we have a wide variety of gift baskets including Wine Basket, Garden Baskets, Pickleball Basket, Padres Basket, and Ice Cream Social.
THE FAMILY TENNIS, FAMILY SWIM, CARS, SNOW, PARADE, HAWAIIAN REVUE, THE MUSIC, THE FUN AND GAMES, THE BEER AND WINE: 
Check out the 2022 4th of July schedule below. Remember, all proceeds from the UC Celebration support the UC Parks Council and help to fund events such as the  Summer Concert Series. For more information, visit our website at  uccelebration.com and follow us on Facebook at https://www.facebook.com/UCCelebration
---
❤️🤍❤️ THE 2022 UC CELEBRATION 4TH OF JULY SCHEDULE (subject to change): 
7:45 am: One Mile Fun Run Begins
8:00: 5K Run/Walk Starts; Community Breakfast Opens
8 – 10: Family Tennis at UCRC
9:00: Ticket Sales Start for Play Area
10:00: Bike & Pet Parade Line Up at Standley Middle School along Governor Drive; Community Breakfast Ends
10:30: Bike & Pet Parade Begins, led by the Crown Island Jazz Band and Phillip Marcus
11:00: Official Opening with Troop 11 Color Guard and National Anthem sung by Mica Giacone; special guest Councilmember Joe LaCava; Food, Booths, Book Barn, Children's Play Area, Beer & Wine Garden Opens (ages 21+); Old Town Trolley Service along Governor Drive Begins (to 7:30pm)
11 – 2 pm: Car show in Swanson Pool parking lot
11:30: Sack Races
12:00 pm: Hawaiian/Polynesian Revue (to 1:30); Car Show (location to be determined; to 2:00pm)
12 – 4 pm: Family Swim
1:00: Snow Play Begins (to 3:00)
1:30: Balloon Toss
2:00: Phil Marcus Trio performs; Drawing Winners Announced
3:00: The Resonators performs; Drawing Winners Announced
4:00: Tug of War; Booths Close (Except for Food Booths)
4:30: Final Drawing Winners Announced
5– 7:00 pm: Concert – 3 Car Garage performs
7:30 pm: Old Town Trolley Service Ends
All proceeds from the UC Celebration support the UC Parks Council and help to fund events such as the  Summer Concert Series. For more information, visit our website at  uccelebration.com and follow us on Facebook at https://www.facebook.com/UCCelebration
---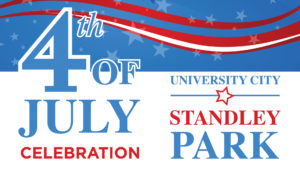 Will you help make this year's 2022 UC Celebration the best ever? We need you to ensure its success. Sign up to volunteer and/or reserve booth space today.
---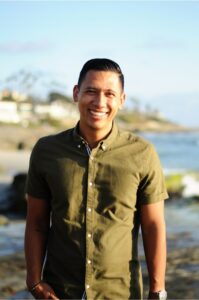 2022 Update from Randall Tonini: Hello UC Community! My name is Randall Tonini and I'm the event chair for the UC 4th of July Celebration. I've had the privilege of serving on this committee for the past seven years.
As many of you know, the Celebration is an annual event that our neighborhood looks forward to each year, but because of the current pandemic, we've had to cancel the past two years.
For 2022, I'm excited to announce that we are planning and preparing to re-launch this large-scale event and we'd love to have you involved!
If you would like to help in the planning, please join us on May 18 at the UC Celebration planning meeting at Standley Recreation Center at 7pm. If you have any questions or would like to join our planning committee email list, please contact me at randalltonini@icloud.com. You can also visit our website at uccelebration.com! Thank you!
---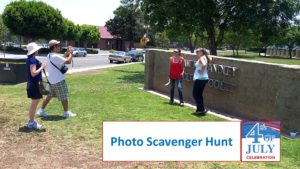 July 4, 2021: It's the Photo Scavenger Hunt! While the traditional 4th of July UC Celebration at Standley Park in University City is cancelled for 2021, the Photo Scavenger Hunt will continue in a virtual format. Photo Scavenger Hunt creator James Floyd has prepared the clues as usual. You still have to go outside to take photos of the answers, but just like last year's virtual event, you can solve and photograph at your own pace – no time pressure! And you can have a team of any size, so you can work alone or get your friends or family members to help out. For details and clues, visit https://www.universitycitynews.org/2021/07/04/back-by-popular-demand-its-the-4th-of-july-uc-celebration-2021-virtual-photo-race-scavenger-hunt/
---
July 2, 2021: As posted by Councilmember Joe LaCava's office on Facebook on Friday: City Council fought hard to protect and re-establish core neighborhood services impacted by COVID-19 in the FY22 budget. This morning, we received word that City of San Diego will reopen 26 library branches with full services at 50% capacity beginning July 6. Parks & Rec programming is also in process with most back in service by July 19. Thank you staff for your swift implementation and commitment. For more information, visit https://www.facebook.com/100826588573191/posts/211972400791942/?d=n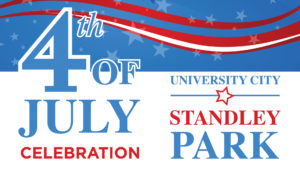 June 30, 2021: Unfortunately, the 2021 4th of July UC Celebration has been cancelled this year. We are hopeful that the Summer Concerts (perhaps in a modified format) will take place later in July. Summer events at Standley Park are dependent on the re-opening of the Standley Recreation Center to both the public and to our many volunteers who sponsor these long time University City traditions. For the most up to date information, contact the Standley Recreation center at 858-552-1652 and check for updates on our UCCA University City News website.
---
Please note: Both the 4th of July UC Celebration and the Summer Concerts are dependent on the re-opening of the Standley Park Recreation Center to volunteers and the public. As of June 28, 2021, the recreation center is open to staff and those who are registered for classes; the Standley Recreation Center remains closed to the public and to volunteers.
June 27, 2021, from Diane Ahern, UCCA's representative to the Standley Park Community Recreation Group (CRG): At the June CRG meeting, the acting area manager confirmed that the Standley Recreation Center was scheduled to open the last week of June for registration-only classes and events. Community members expressed a strong desire to host community events at the park. Non-registration events such as open-play basketball and outdoor concerts will take place when the Recreation Center fully reopens to the public and volunteers. Call the Standley Recreation Center for current status at  (858) 552-1652. For current status on City services, visit sandiego.gov/status
Swanson Pool will host a Lifeguard Training class in July. Tryouts and registration will be held Monday July 12th at 9:00am. Contact the pool manager for more information at 858-552-1653.
Job Openings: The parks and recreation department is experiencing a staffing shortage and is accepting job applications for pool guards and recreation leaders at sandiego.gov/empopp/current
Traffic Calming: Former school board president and University City resident John Evans provided an information item on the construction progress for the new joint-use aquatic center, jogging path, and stage pavilion as well as the joint-use fields. The joint-use pool will be available to the public and for rental when school groups are not using it. He asked the CRG to support traffic calming measures on Governor Drive between Stadium Street and Radcliffe Drive (between Spreckels Elementary and Standley Middle Schools) to make it safer for school children as well as community members to drive, bike and walk to Standley Park and to the adjacent schools, fields, and pools. The CRG voted to write a letter of support to Councilmember Joe LaCava in favor of traffic calming measures.
---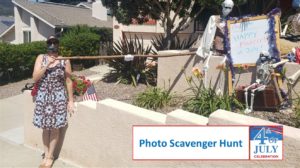 July 14, 2020 – Take a look! the UC Celebration 2020 Virtual Photo Race Results are In!! https://www.universitycitynews.org/2020/07/14/take-a-look-the-uc-celebration-2020-virtual-photo-race-results-are-in/
---
July 4, 2020 — Let's Go! Here are the Clues for the 2020 UC Celebration 4th of July Photo Scavenger Hunt: https://www.universitycitynews.org/2020/07/04/lets-go-here-are-the-clues-for-the-2020-uc-celebration-4th-of-july-photo-scavenger-hunt/
---