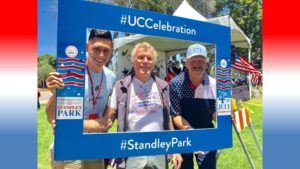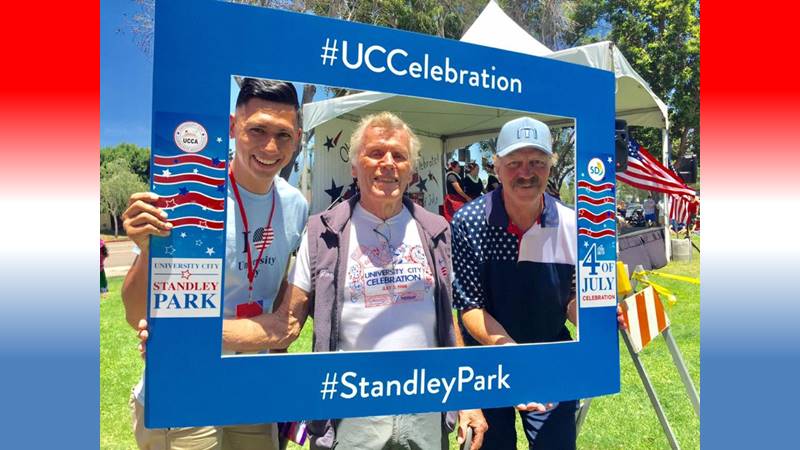 2020 Event Notice!  The 2020 4th of July University City (UC) Celebration has been cancelled. Due to City and County health guidelines related to COVID-19, San Diego public libraries, public schools, recreation centers and pools are currently closed.
In alignment with the State of California's Stay-at-Home Order prohibiting large events and gatherings, and prioritizing public health, the University City Parks Council (UCPC) and the UC Celebration Committee (UCCC) jointly announce that the 2020 UC Celebration will not go on as planned on the 4th of July at Standley Park. What follows is the text of an email that Chair Randall Tonini sent out to the UC Celebration Committee on Tuesday, May 12, 2020. Randall is expected to report out at the May 13 UCCA meeting.
###
Hi everyone,
First, I'd like to thank you for your support of the UC Celebration over the years. We would not be able to do this amazing event without you! Second, I appreciate your patience as we've diligently explored options for this year's Celebration. Over the past few weeks a select group from our committee, along with Roger Hughes from Standley Recreation Center, have met for zoom calls to discuss the future of the 2020 UC Celebration.
Last night (Monday, May 11) our group met with the UCPC for a final vote and it was an overwhelming majority to cancel this year's event. Safety for our community is first priority as we follow current city, county and state orders related to COVID-19 restrictions. Also, I must say that we have a stellar group of compassionate and wise leaders that makes this neighborhood special.
Thank you again for your support and please know that you are in my thoughts and prayers.
Randall Tonini
UC Celebration Chair
###
---
---
---
UC Celebration 2019: were you there? Check out https://www.universitycitynews.org/2019/07/05/uc-celebration-2019-neighbors-enjoy-a-beautiful-day-at-standley-park/
Congrats to all our winners! The 2019 race results:
5K Race: UC4thRace_4July2019 5k
1M Race: UC4thRace_4July2019 mile
For more UC Celebration pictures and videos, like us on Facebook at https://www.facebook.com/UCCelebration/