Register now for the 2023 Wings Over Miramar Flight Line 5K on Sat June 24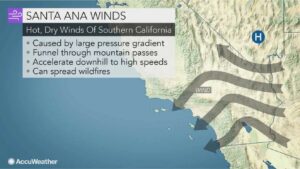 ---
During Santa Ana wind conditions, aircraft approaching MCAS Miramar airfield may approach and land from west to east; and depart from west to east. This is opposite the customary east-to-west approach and departure procedures. This may result in an increase in flights over the community areas surrounding the airfield. This will continue until wind conditions change.
---

Field Carrier Landing Practices (FCLP) are training exercises that safely simulate the restrictions a pilot would encounter when landing on an aircraft carrier. FCLP's are conducted regularly at MCAS Miramar to enhance the skills of pilots and ground crews. Please view the U.S. Marine Corps video PSA: Field Carrier Landing Practice by Sgt. Jorge A. Rosales at: https://www.miramar.marines.mil/
---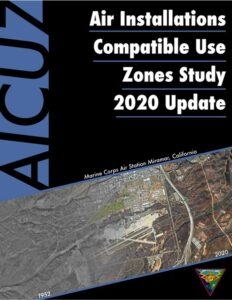 The 2020 Update to the MCAS Miramar Air Installation Compatible Use Zones (AICUZ) is now available for review at: https://www.miramar.marines.mil/Resources/Air-Installations-Compatible-Use-Zones/
The Department of Defense AICUZ (Air Installation Compatible Use Zones) Program was initiated to protect the public's health, safety and welfare and to prevent encroachment from degrading the operational capability of military air installations in meeting national security objectives. The AICUZ program was devised to promote sustainability strategies in working with local, regional, state and federal government organizations for land use planning purposes, particularly in proximity to air installations, flight corridors and military operating areas.
The MCAS Miramar AICUZ study provides the requisite analysis of noise levels, accident potential and obstruction clearance criteria associated with military airfield operations according to Department of the Navy policy and directives (OPNAVINST 11010.36B, 19 Dec 2002). Review and download at: https://www.miramar.marines.mil/Resources/Air-Installations-Compatible-Use-Zones/
---
How to find out what's going on with current air traffic control: As published on the FAA website, aircraft departing MCAS Miramar are to fly a Standard Instrument Departure which requires a climbing right turn as soon as the aircraft is airborne. This keeps the aircraft safely east of the 805 boundary.
The FAA and MCAS Miramar both control parts of the airspace adjacent to MCAS Miramar. When military aircraft are in positive control under the FAA's jurisdiction (flying in airspace outside the MCAS Miramar boundary), the FAA has air traffic control authority over military aircraft. Residents can contact both the FAA and MCAS Miramar to ask about current air operations over areas outside of the MCAS Miramar boundary. Residents can also contact elected leaders.
---
FAA (Federal Aviation Administration) Air Traffic Control: 
Flight Tracker:
MCAS Miramar Airport Operations: 
Local elected and community leaders: 
Additional MCAS Miramar Contacts and information: 
---

Lightning Strikes Miramar: 3rd Marine Aircraft Wing welcomes Corps' first F-35C: 3rd Marine Air Wing made history when it welcomed the Marine Corps' first F-35C Lightning II to Marine Corps Air Station Miramar, California, January 21, 2020. For the full news story from DVIDS News, visit https://www.dvidshub.net/news/359904/lightning-strikes-miramar-3rd-marine-aircraft-wing-welcomes-corps-first-f-35c
---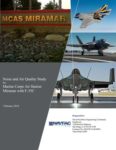 EIR F-35 Lightning II Joint Strike Fighter at MCAS Miramar: West Coast Basing of F-35 Lightning II Joint Strike Fighter squadrons is expected at MCAS Miramar in 2020. For more information about the F-35 at MCAS Miramar and links to the Environmental Impact Statement (EIR), visit https://www.universitycitynews.org/final-environmental-impact-statement-eis-for-basing-f-35-squadrons-at-miramar-in-2020/
---
December 8, 2018: University City Neighbors host Memorial and Tree Dedication to Honor Victims of 2008 Jet Crash. Information posted at https://www.universitycitynews.org/2018/12/09/10-years-later-university-city-neighbors-host-memorial-and-tree-dedication-to-honor-victims-of-jet-crash/
---
Welcome to Marine Corps Air Station Miramar, home to the 3rd Marine Aircraft Wing. Since October 1, 1997, Marines and Sailors have been living and working aboard the 23,000-acre facility. Miramar's primary mission is to maintain and operate the facilities and provide services and material to support operations of the 3rd MAW and other tenant organizations. Read about MCAS Miramar history, commands, services and facilities, and recent news releases at http://www.mybaseguide.com/marines/49/mcas_miramar. 
---
General aviation resources:
---
The 2020 Update to the MCAS Miramar Air Installation Compatible Use Zones (AICUZ) is now available for review at: https://www.miramar.marines.mil/Resources/Air-Installations-Compatible-Use-Zones/