For the most recent Neighborhood Watch Resource List PDF, visit SDPD Northern Division Resource Phone List – Mar 2022
---
Emergency, life threatening , or crime in progress:
Police Emergency: call 9-1-1
Fire/Rescue or Medical Emergency: call 9-1-1
Non-emergency Police: 
Northern Division:
SDPD Northern Division, 4275 Eastgate Mall, San Diego, CA 92037
SDPDNorthern@pd.sandiego.gov or 858-552-1700
Northern Division's Community Relations Officer:
---
City and County Services and Resources: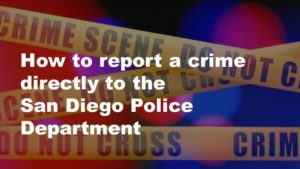 ---
How to Report a Crime to the San Diego Police Department: https://www.universitycitynews.org/2019/11/15/how-to-report-a-crime-to-the-san-diego-police-department/
For University City Neighborhood Watch resources, visit UCCA's Neighborhood Watch page at https://www.universitycitynews.org/neighborhood-watch/
How can I start a Neighborhood Watch group? To start a Neighborhood Watch Group on your street, contact U.C. Coordinator Barbara Gellman at bggellman@yahoo.com.
University City Neighborhood Watch is sponsored by University City Community Association (UCCA) www.universitycitynews.org/