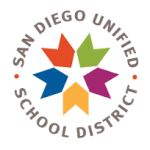 San Diego Unified School District (SDUSD) information,  losures, academic calendars, enrollment and graduation information is available at https://www.sandiegounified.org/
---

The University City Cluster Committee is dedicated to improving educational endeavors and student achievement in the University City cluster of San Diego Unified public schools. Our committee has representatives from each of our 5 neighborhood schools including the principals, teachers, students and parents. For more information, visit http://www.uccluster.com
---
Check out school news links below.
University City News (UCCA) has recently converted to a newsfeed format Visit https://www.universitycitynews.org/category/uc-cluster-schools/ to view all posts in the 'UC Cluster Schools' category. And, submit your events or news items on the Contact Us page.
University City, more than a neighborhood; it's also the home of great schools. And here's where you can find out what's going on at some of the local schools.
Preschools
All Saints' Preschool, www.allsaintspreschool.org, 858-453-5340
Lighthouse Early Childhood Center, www.lighthouseecc.com, 858-292-8253
Mission Bay Montessori Academy, www.mbmacademy.com, 858-457-5895
UC Kindercare, www.kindercare.com/our-centers/san-diego/ca/300466, 858-453-7530
UC United Church Preschool, www.ucucpreschool.com, 858-455-0336
Elementary K-5th
Curie Elementary School 858-453-4184
Spreckels Elementary School 858-453-5377
Doyle Elementary 858-455-6230
Middle School: 6th grade -8th grade
Standley Middle School 858-455-0550
High School 9th-12th grade
University City High School 858-457-3040
UC Cluster Schools – http://www.uccluster.com
Curie Elementary – http://www.curiepta.org/
Doyle Elementary School – http://www.sandi.net/doyle
Spreckels Elementary School – http://www.sandi.net/spreckels
Standley Middle School – http://www.sandi.net/standley
University City High School – http://www.sandi.net/universitycity
Even More Helpful Links
EdUCate! – https://www.uc-educate.org/
CA Department of Education – http://www.cde.ca.gov/
eScrip – http://www.escrip.com/
San Diego Unified School District – https://www.sandiegounified.org/
UC Cluster – http://www.uccluster.com