The membership drive for 2017 has officially concluded. The 2018 membership drive will begin in September, 2017. 
If you wish to make a donation now, please use the Contact Us link or send us an email to let us know. Thanks. 
Thank you to all 700 individuals who joined UCCA during the 2017 membership drive. Your UCCA membership dues make a big difference in our community. These funds help support our many worthwhile organizations, (i.e. public schools' fundraising, Standley Park, EdUCate, Neighborhood Watch, lmproveUC, Buy Local) as well as many special projects and activities such as Buy Local, median beautification, painted electrical boxes and street banners, 4th of July Celebration, summer concerts, December holiday tree lighting, and our monthly newsletter delivered to your south UC home and/or business, libraries and recreation centers.
Make a donation to UCCA today. And, thank you for making University City more than a neighborhood.
Please note: Since the 2017 membership drive has officially concluded, all those who 'join' between July 1 and August 30, will be listed as 2018 members.

Choose your membership level in the drop down box.

Click the 'Buy Now' button below to join through PayPal; or mail your check to the address below.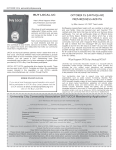 Pay online through PayPal or fill out the membership form and send a check to:
University City Community Association
3268 Governor Drive, box #121
San Diego, CA 92122
Visit the Contact Us page to volunteer your time and talent.
University City Community Association (UCCA) is a non-profit (501c4) organization funded through membership dues which provides and promotes civic, cultural, social, educational and recreational development and improvement in University City (a neighborhood of San Diego, CA); and provides a forum where the interests of the residents may be expressed and contributions made to the protection of life and property in the community. UCCA is the source for University City News. Visit UCCA's About Us page to review UCCA's Bylaws.
UCCA meets on the second Wednesday, 6-8 PM, at the Community Library on Governor, except in August and December. All are welcome.