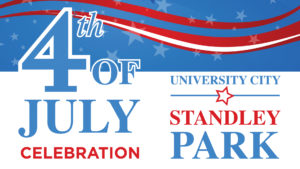 Planning for the 2017 4th of July UC Celebration is already underway and the committee will need lots of volunteers. Please visit the UC Celebration webpage for all the details at http://uccelebration.com/
The 2017 UC Celebration committee meets on the third Wednesday of the month at 6:30 PM at the Standley Recreation Center. All are welcome.
Please contact chairs Randall Tonini at randall@gracecitysd.com or Jemma Samala at jemmasamala@gmail.com.
For information about the 2016 4th of July Celebration, visit http://www.universitycitynews.org/2016-4th-of-july-celebration/
Additional information: The Standley Park Recreation Council meets on the 4th Thursday of each month at 7 PM at Standley Recreation Center. Any adult who is interested in making an impact or has concerns about these neighborhood parks and recreation center, should attend the meetings. Standley Recreation Center, 3585 Governor Drive; 858-552-1652.