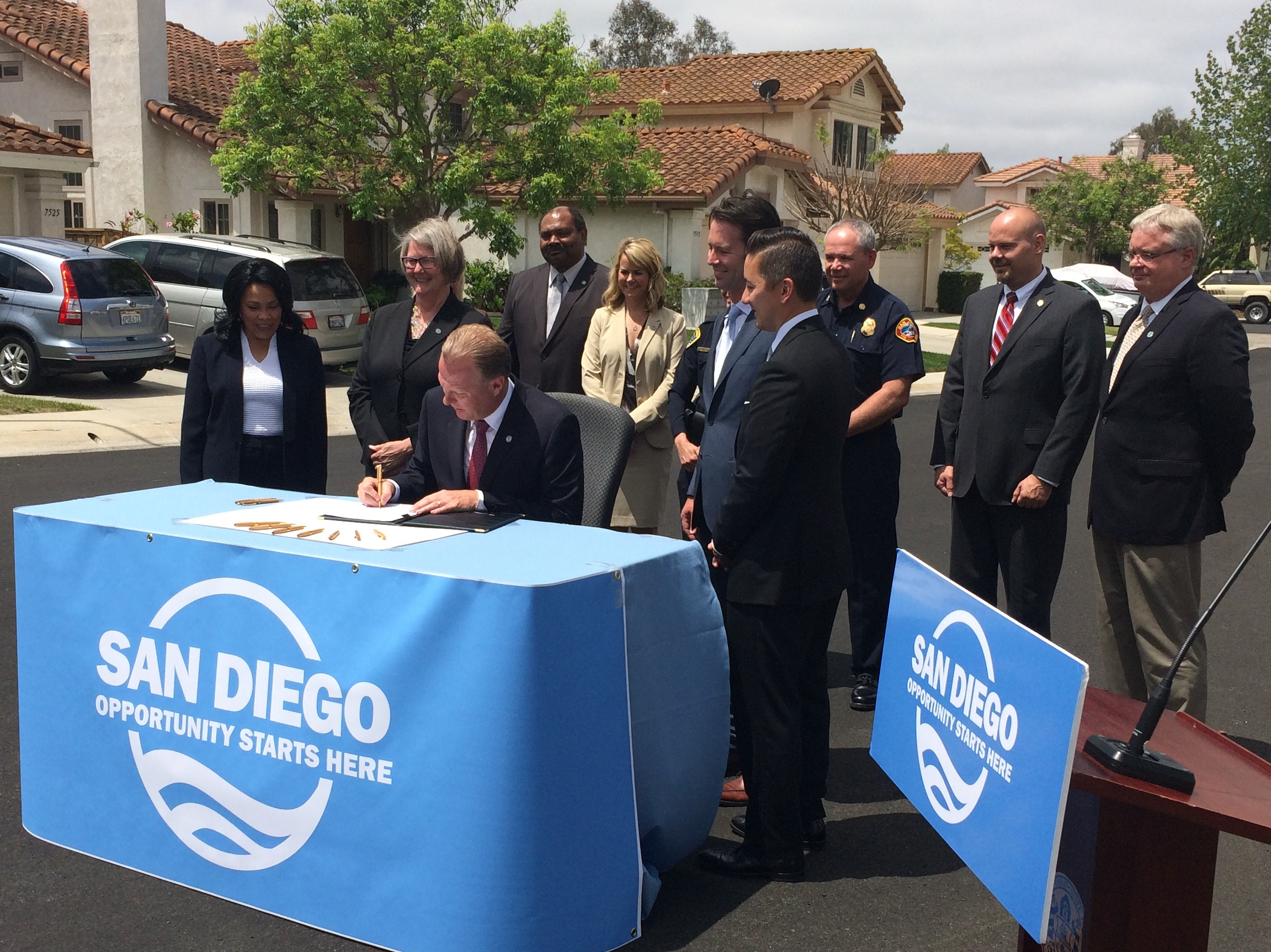 Council President Sherri Lightner:
Welcome to summer! The school year is finally over and everyone can now, hopefully, enjoy a nice break! That said, I am once again looking forward to attending the upcoming annual "Oh Say Can U.C." 4th of July Celebration at Standley Park! It is such a great event, and I would like to say thank you to all the volunteers for the hard work and planning that goes into making this event a great success!
On June 8th, the City Council unanimously approved the FY16 Budget. This is truly the best budget we have seen in years. It restores public safety and neighborhood services, and also funds additional infrastructure. I was pleased to support increased funding for public safety, including three more Lifeguards and three additional Park Rangers. I'm also especially pleased to increase funding to our libraries to add additional hours on Saturdays at 23 branch libraries across the city, including the University Community Library.
In May, UC residents met with a panel of City staff (including my staff) and Police for a productive discussion on safety issues. A list of concerns was developed based on feedback, and it will be looked at and analyzed for improving safety and quality of life for community residents. I look forward to seeing the results of this effort.
Our office is also working on Swanson Pool contamination issues. Please help to keep this valuable community resource open by keeping an eye on suspicious activity taking place around the area after hours. If you see anything, please notify our office or contact SDPD via the non- emergency number at 619-531-2000. In the meantime, we are working with the staff at the Parks and Recreation Department to bring about a long-term solution so that we can keep the pool open for the summer.
---
What do Facebook, Twitter, Nextdoor, ImproveUC and UCCA have in common? They are all ways neighbors can connect with neighbors and the University City community.
Create a post, start a conversation, share the news, organize an event, keep in touch. Take a look: