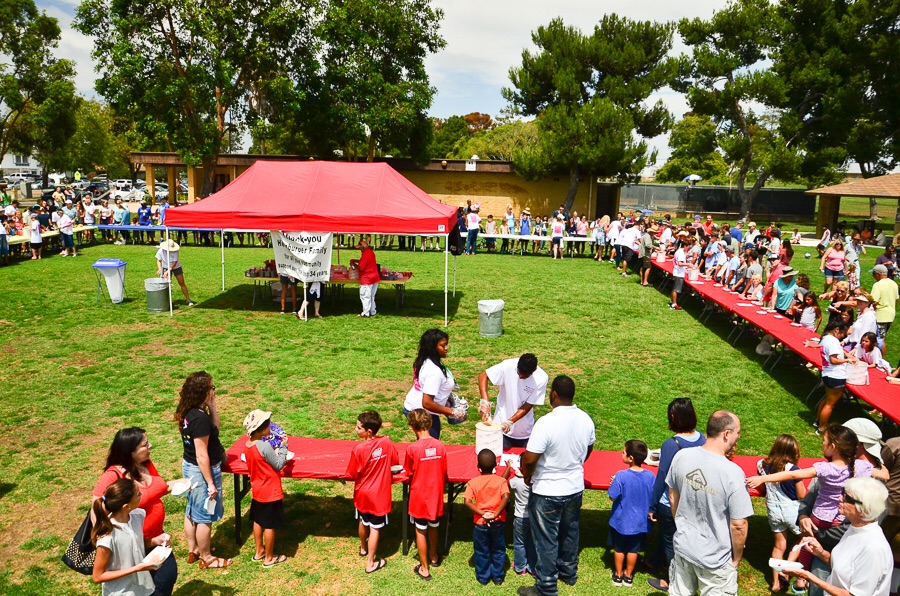 Courtesy of the Standley Park Recreation Council:
The 36th Annual Banana Split Day will be Saturday, August 5, at 2 PM, at Standley Park.

All are welcome to join the fun at this Standley Park FREE tradition.

Ice cream is generously donated by the Heimberger Family, and the toppings are provided by the Standley Park Rec Council.

Don't forget, Bring Your Own Banana and join in the fun!

Are you available to help out? Volunteers needed from 12 to 5 PM; please review attached Volunteer Notice and call Standley Park at 858-552-1652 to register as a Volunteer.

Note: featured photo is from the 2015 Banana Split.
For related posts, visit https://www.universitycitynews.org/category/parks-recreation-dept/