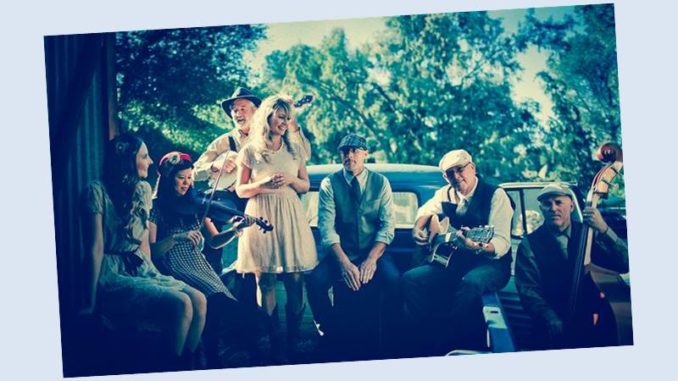 "We are a mixture of bluegrass and Americana, with bits and pieces of folk and pop. Where I come from we call that musical stew!" This combination makes for a toe tapping, tune humming, get up and dance good time. The band has grown from the original members, Rachel Aldous (lead vocals, songwriter), Lee Spotts (guitarist, songwriter), and Dave Martocchio (percussion, accordion) into a now larger group. Anna Tsai (fiddle, mandolin, viola, cello, backing vocals), Jerry Marcu (banjo, harmonica, backing vocals), Josh Lucero (kit drum, backing vocals), David Picone (kit drums)  and Julian Straus (bass) have now become an intrinsic element of our sound and our family.
Rachel Aldous & The Road Home
Sunday, July 29, 5 to 7 PM
Standley Park, 3585 Governor Drive, San Diego, 92122
Standley Park is a fun and family friendly venue with playground and large grassy area. Bring a lawn chair or blanket, snacks and drinks, and enjoy a lovely evening with friends and neighbors in University City. Arrive early to pick out a favorite spot in the shade. Don't forget your dancing shoes! Please note that concerts are subject to cancellation due to inclement weather.
For more information, visit https://rachelaldous.com/home
For related posts, visit https://www.universitycitynews.org/category/parks-recreation-dept/