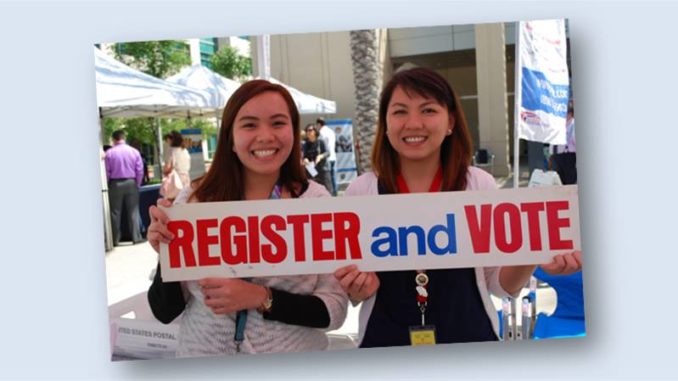 Those who wish to vote have until Monday, October 22, to register to vote in the November 6 Gubernatorial General Election. If you're not sure about your registration, check your status online at www.sdvote.com. If you're not registered or need to change your registration, you'll find that information there, too.
There are two important deadlines that are approaching:
Monday, October 22 – Deadline to register. You can register at www.sdvote.com, and if your signature is confirmed through Department of Motor Vehicles records, it will automatically be sent to the Registrar.
Tuesday, October 30 – Deadline to apply for a mail ballot. You can apply at www.sdvote.com or use the application on the back of your sample ballot and voter information pamphlet.
To learn more about the November 6 election, call 858-565-5800 or visit www.sdvote.com.

For more election information from the County News Center, visit https://www.countynewscenter.com/topics/elections/
For more information from University City Community Association, visit https://www.universitycitynews.org/?s=vote