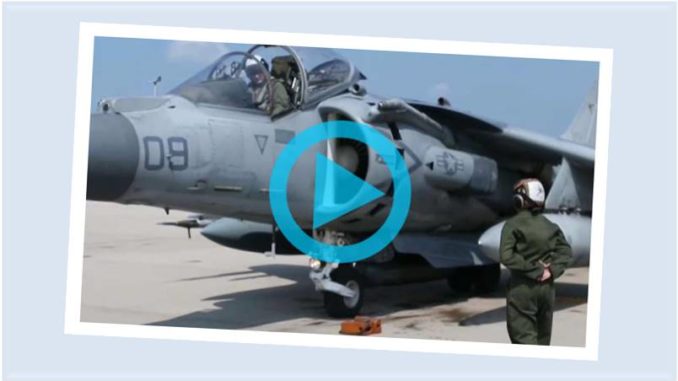 Update: Elephant Walk and Readiness Exercise News and photos from MCAS Miramar 3rd MAW Communication Strategy and Operations Office available at https://www.dvidshub.net/news/309303
---
Expect increased Miramar air traffic Friday morning as every mission capable F-18 and C-130 will take to the air as a "Readiness Exercise".  On February 1, 2019, Marine Corps Air Station Miramar will host 3rd Marine Aircraft Wing's "Elephant Walk" and "Readiness Exercise". The exercise is scheduled to begin approximately 10 AM on Friday. 
During the "Elephant Walk," those close to MCAS Miramar may hear aircraft on the ground as they parade in formation on the runway. 
During the "Readiness Exercise", those in the communities of University City, Del Mar, and Carmel Valley may experience a high volume of military air traffic as well as non-typical flight patterns as the F-18 and C-130 aircraft take off and proceed to training ranges over the Pacific Ocean. Military photographers in helicopters are expected to record the exercise. The entire Readiness Exercise is expected to continue for four to six hours.
The public is reminded that the Federal Aviation Administration has designated the airspace over San Diego and north to Encinitas as Class 'B'. Drones or other hobbyist aircraft cannot be flown in Class 'B' airspace without authorization from the air traffic controllers. Any operators who illegally fly drones may be subject to fines and other penalties by appropriate authorities.
For more information from MCAS Miramar, visit https://www.miramar.marines.mil/News/Press-Release-View/Article/1743068/mcas-miramar-hosts-3d-maw-readiness-exercise/
For MCAS Miramar Ops and contact info, visit https://www.universitycitynews.org/mcas-miramar-operations-information-and-contacts/
View the video report from NBC7 featuring MCAS Miramar Commanding Officer Colonel Charles Dockery:
For related posts, visit https://www.universitycitynews.org/category/miramar/