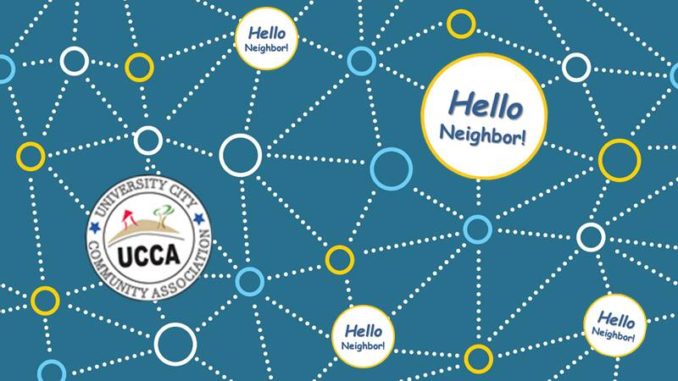 On Wednesday, June 12, UCCA hosts Neighbor Networking at 5:30, community meeting at 6 PM. All are welcome. Please join us. We meet at the Community Library at 4155 Governor Drive. Ongoing agenda items include updates from community and legislative representatives such as the Police and Fire departments and local elected and legislative leaders. Each meeting includes an Open Forum during which interests and concerns of community members may be expressed. Preliminary agenda below*. If you have an agenda item to suggest or would like to speak during open forum, please use the Contact Us link at https://www.universitycitynews.org/contact-us-or-volunteer-in-uc/or email us at universitycitynews@gmail.com.

Have you taken the University City Community Plan Update survey? The deadline is coming soon so please complete the survey today if you haven't done so already. 
The City of San Diego is updating the University City Community Plan. The planning department has developed a survey to give all who live or work in the University City community an opportunity to provide early input to help guide the community plan update.
Refer to the University Community Plan Update website for information on the update process on the City's website at: www.sandiego.gov/planning/community/cpu/university.
To access the survey directly, go to: https://app.maptionnaire.com/en/5638/.
Please share this information with neighbors and friends who live or work in our community.
This survey will remain open until midnight on June 19, 2019.
* UNIVERSITY CITY COMMUNITY ASSOCIATION, JUNE 12, 2019- 6:00 P.M., COMMUNITY BRANCH LIBRARY
A G E N D A : (TENTATIVE)
6:00- WELCOME/PLEDGE OF ALLEGIANCE ANNOUNCEMENTS.
6:05- APPROVALOF MAY MINUTES (VOTE)
APPROVAL OF AGENDA (VOTE)
*PRESIDENT'S REMARKS, "CELEBRATION", PURE WATER, IMAGINE UC 2020, OTHER
6:10- SDPD OFFICERS- BROADDUS/BOGNUDA
6;15- SD FIRE/RESCUE….BRUSH MGT.
6:20 -GUEST SPEAKERS:
MR. AARON BRENNAN, CITY COUNCIL CANDIDATE
MR. BLAKE MORGAN- REAL ESTATE DEVELOPER
REGENTS RD. NEW HOMES.
6:40- PUBLIC FORUM ( 3 MINUTE TIME LIMIT)
DR. ROBERT BROWN-UCSD -JUNE 19TH EVENT.
OTHER….
6:50- TREASURER'S REPORT- DON HOTZ (VOTE)
MEMBERSHIP- HALLIE BURCH
6:55- CPUS/UCPG UPDATE: KATIE RODOLICO/CHRIS NIELSEN
______________________________________________________
7:00- OLD BUSINESS/COMMITTEE REPORTS:
BEAUTIFICATION-MERLE LANGSTON
NEIGHBORHOOD WATCH- BARBARA GELLMAN
REC. CENTERS CONSOLIDATION ??? DEANNA
OTHER…..
7:30- ADJOURNMENT…..NEXT MEETING JULY 10
*THANK YOU DEANNA FOR THIS EVENING'S REFRESHMENTS