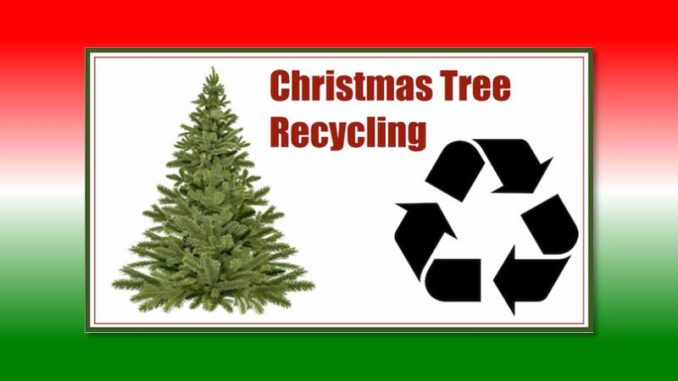 The City of San Diego Environmental Services Department hosts its Annual Christmas Tree Recycling Program beginning the day after Christmas, December 26 and continuing until January 23. The program features 17 drop-off locations in the City of San Diego. In University City, the drop off location is at Swanson Pool, 3585 Governor Drive. Both green and flocked trees (fake snow) are accepted. All tree stands, bags, netting, lights, ornaments, tinsel, and other tree decorations must be removed. No artificial trees. Do not illegally dump any other items at the drop-off locations.
City of San Diego services:
The Miramar Greenery accepts trees throughout the year. Information at https://www.sandiego.gov/environmental-services/miramar/greenery/
Curbside collection (for San Diego residents with yard waste collection only). Automated container customers using the large, green 96-gallon bin provided by the city should cut their trees to fit into the automated container for pickup on collection day.
County of San Diego services:
I Love a Clean San Diego and the County of San Diego have a website at WasteFreeSD.org at https://wastefreesd.org/ to help San Diego residents find the nearest tree recycling drop-off site in San Diego County.
For other information and a complete list of drop-off locations, visit https://www.sandiego.gov/environmental-services/recycling/events/christmas