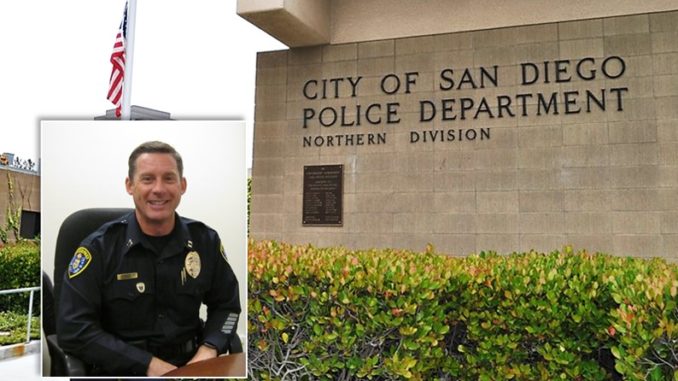 Courtesy of Northern Division Captain Matt Novak, San Diego Police Department : Community Members, I hope this message finds you healthy and safe.  I just wanted to provide some short updates as we continue to persevere through this Coronavirus Pandemic.
Northern Division continues to operate at full staffing.  Although our front counter is still closed to the public, we can still be contacted at 858-552-1700.  For non-emergencies that require a police response, please call 619-531-2000 and for emergencies, 911.
The County Health Order and City of San Diego Executive Order are currently in effect have led to the closure of all businesses that are deemed as non-essential.  Please see the City of San Diego website (https://www.sandiego.gov/) for further information.  In addition, as I am sure you have noticed, all city parks, beaches, boardwalks, trails, and bays are closed.  
All of this has been done in an effort to eliminate the spread of Covid-19 and to keep everyone healthy and safe.  The vast majority of the population has been compliant and supportive.   For those that have not, we have recently started to issue citations.
Northern Division has responded to the Coronavirus outbreak in the following ways: 
We have closed all public parking lots and stationed our traffic division staff at these locations to ensure compliance that prohibits public gatherings and use of public areas.
Last week, we activated our Day Beach Team (a month early this year) to assist with security checks at all  the closed businesses, hotels, and commercial properties, as well as, patrolling the closed public areas.
The Night Beach Team has adjusted their hours to create an overlap with Day Beach Team to continue with compliance and security checks of non-essential businesses and closures.
In addition to our Beach Teams, our Crime Suppression Team and Patrol Teams continue their normal duties covering the entire division.
Our excellent Community Relation Officers, Melanie and Brandon, are continuing their full time community service duties and are responding to any issues that come up.  If you need any assistance please continue to contact them.
As soon as some of the social distancing measures are lifted, I look forward to meeting in person again. But until then please stay safe and take care.  As always, we appreciate all of your support during these times.
---
For SDPD contact information, visit https://www.universitycitynews.org/neighborhood-watch-contact-list/
For related posts from University City Community Association, visit https://www.universitycitynews.org/category/sdpd/