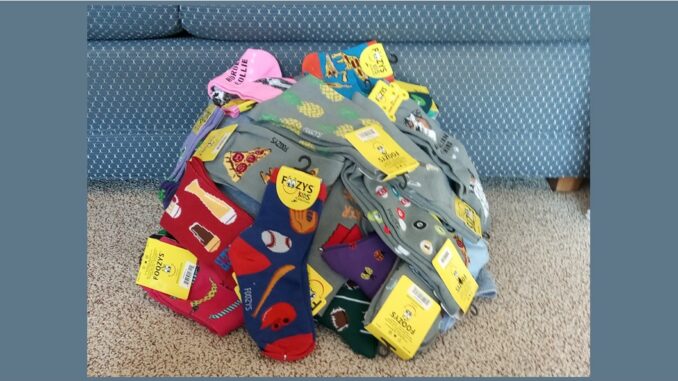 From Neighborhood Watch Coordinator Barbara Gellman: Socks for Safety is a fundraiser for Neighborhood Watch, our community crime prevention program, sponsored by the University City Community Association (UCCA), in partnership with the San Diego Police Department (SDPD).
Men's, Women's and Children's colorful socks are available in 25 assorted styles. $5.00 each or 3 pairs for $12.00.
Walk on the "wild" side and look for us at the UCCA booth at Octoberfest, October 9 at Standley Park from 2:00-6:00pm, and wrap your feet in "happy." Funds may be used towards, programs, events, appreciation gifts or special equipment.
Order Form available on UCCA's Neighborhood Watch page at https://www.universitycitynews.org/neighborhood-watch/