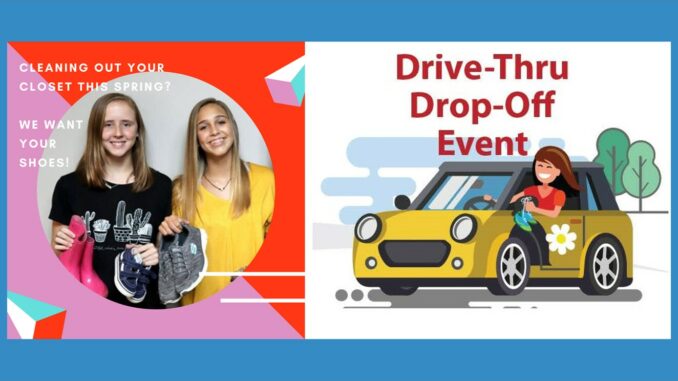 Cleaning out your closet this weekend? The Senior Grad Party Committee wants your shoes!  The University City High School (UCHS) Senior Grad Party Committee is conducting a shoe drive fundraiser on Saturday, February 5th at University City High School from 9a-3p to raise funds for the end-of-year party. UCHS PTSA will earn funds based on the total weight of the pairs of gently worn, used and new shoes collected, as Funds2Orgs will issue a check for the collected shoes. Those dollars will benefit our senior grad party.
Anyone can help by donating gently worn, used and new shoes at our drive by, drop off event in front of UCHS , 6949 Genesee Avenue, between 9 and 2. We'll be located near the flagpole.
You can also drop off shoes any day or time at either of these UC home locations: 5054 Via Papel or 4535 Benhurst Avenue. There will be a bin in the driveway beginning on February 5th.
All donated shoes will then be redistributed throughout the Funds2Orgs network of micro-enterprise (small business) partners. Funds2Orgs works with micro-entrepreneurs in helping them create, maintain and grow small businesses in developing countries where economic opportunity and jobs are limited. Proceeds from the sales of the shoes collected in shoe drive fundraisers are used to feed, clothe and house their families.
If you have any questions, please contact Audrey Patterson- uchssgp@gmail.com.
For related posts, visit https://www.universitycitynews.org/category/uchs/