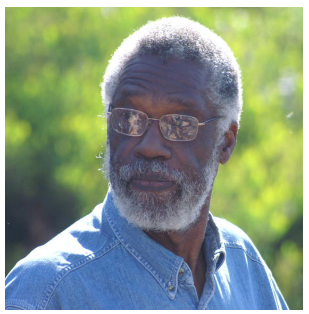 UCCA and University City News welcome Ernie McCray as a regular contributor.
Life. I've lived in the Golden Hill/ South Park area for 40 years. But one of my daughters needed more time away from her work to give her two young ones the kind of care and start in life she desires for them. So she and her family moved in with me – and I gradually moved in with my sweetheart in University City who came into my life after my wife passed away.

But I'm enjoying and gradually easing into UC. It's a different pace, however, as my old stomping grounds, high above downtown, is a little more energized. More people moving about, it seems. Cafes and little shops here and there intermingled with old historic craftsman homes.

I'm a walker and that's been different for me in my new community. I'm used to stepping out of my house onto the streets and then just taking off in any direction. However, now living on Cozzens, my fast-paced walks begin with only one way to go: up and up and up. The workout starts immediately.

I'm discovering the canyons, though, and that's been a delight for this old hiker. Oh, we never know what life might bring, do we? I, having grown up in Tucson, Arizona, find myself in a community wherein there lives an old friend, and colleague, Barry Bernstein (president of UCCA), who hails from the same town. Just knowing that makes the move nice for me. I'm digging UC.
Ernie McCray served San Diego City Schools for 37 years as a teacher, vice-principal and principal of schools from elementary through secondary. Ernie still works with children in the areas of drama and creative writing and movement. He's an actor, writer, and peace activist (and newer University City resident) who rises everyday to do all that he can to make the world a better place. With no apologies.
---
What do Facebook, Twitter, Nextdoor, ImproveUC and UCCA have in common? They are all ways neighbors can connect with neighbors and the University City community. Create a post, start a conversation, share the news, organize an event, keep in touch, take a look: