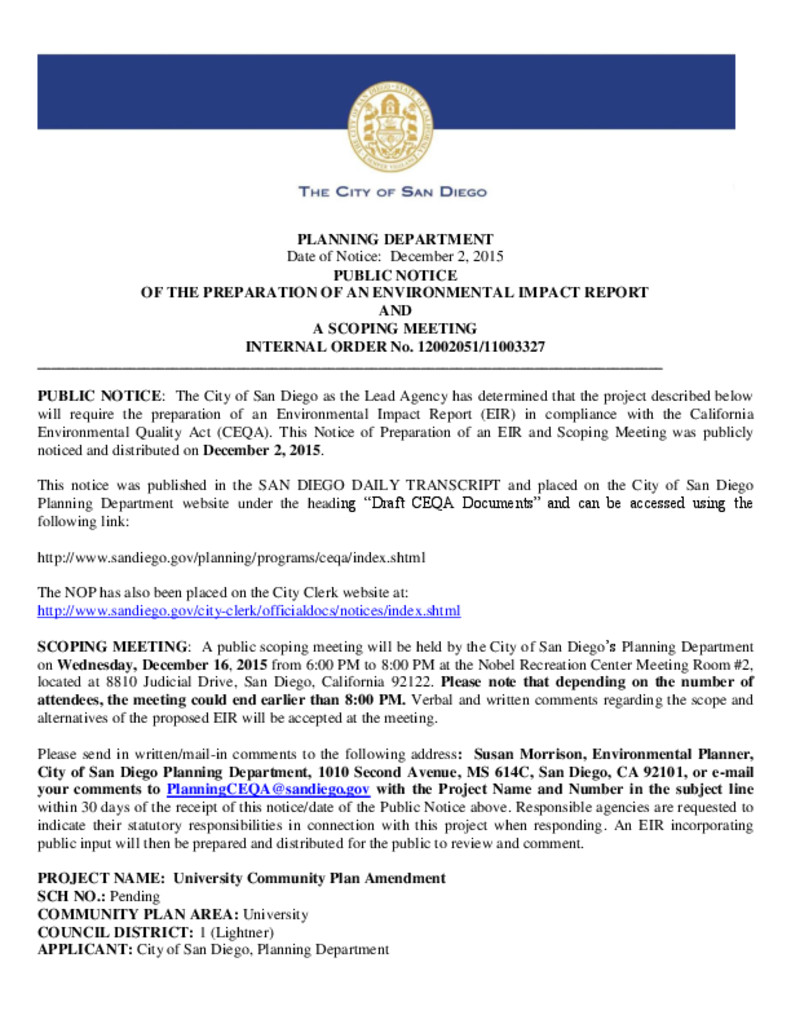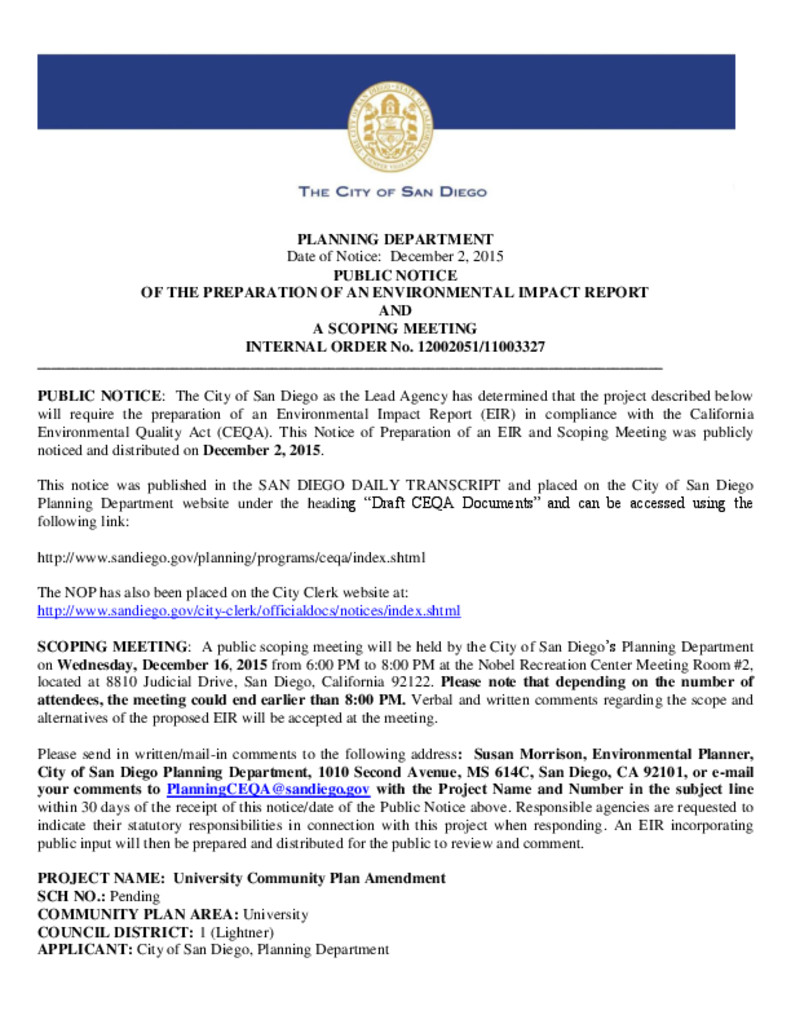 On December 2, 2015, the Planning Department issued a Public Notice* in preparation for an Environmental Impact Report EIR related to the amendment to the University Community Plan.
Click on the cover image to view the attached PDF versions of the documents for details.
The public notice includes a project description and lists six alternatives regarding the bridge on Regents and widening on Genesee.
The public notice also includes instructions for making comments directly to the Planning Department; and information about the scoping meeting on December 16, 6 PM, at the Nobel Recreation Center on Judicial.
*Please note: All residents are urged to review the Public Notice thoroughly to ensure compliance with instructions regarding comments. Any comments must be made within 30 days to the address listed in the notice. And, note that the meeting on December 16 is not a debate on the bridge.
Public Notice with Distribution list, Project Vicinity Map, and Scope of Work for a Draft Environmental Impact Report for the University Community Plan Amendment Project: http://www.sandiego.gov/planning/programs/ceqa/2015/201511nopuniversitycpa.pdf
More information is available in the December UCCA newsletter (available at UC libraries and Recreation Centers and online on the newsletters page); and at https://www.universitycitynews.org/2015/11/29/december-16-university-city-traffic-eir-meeting/