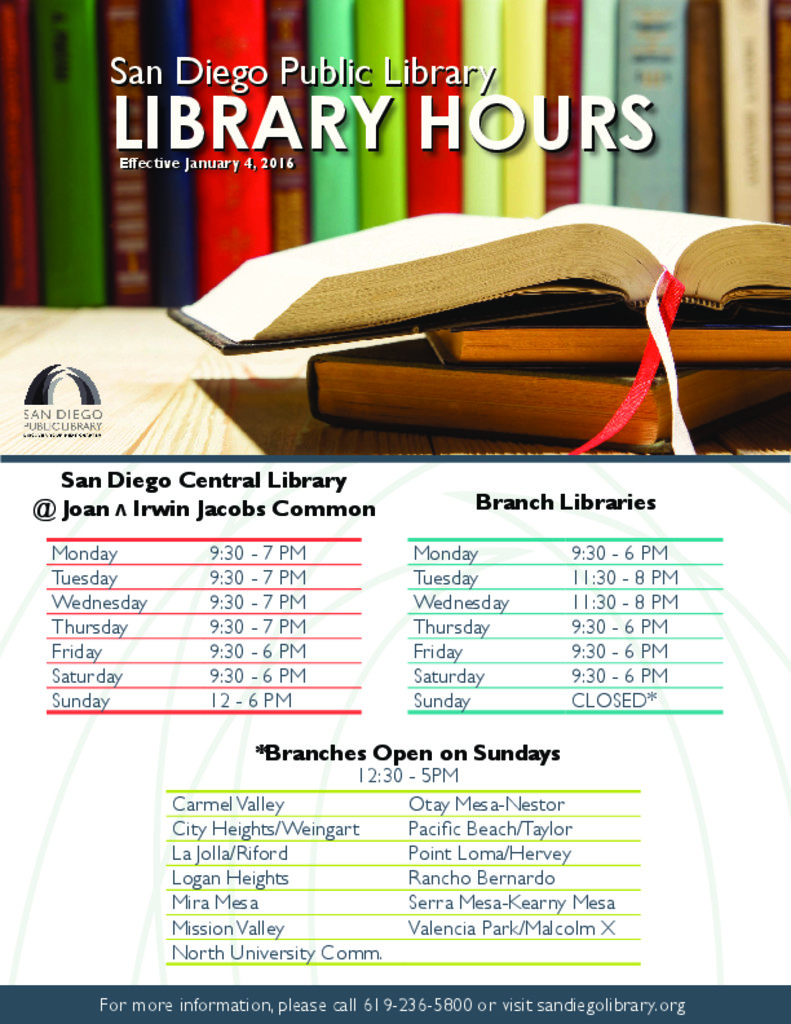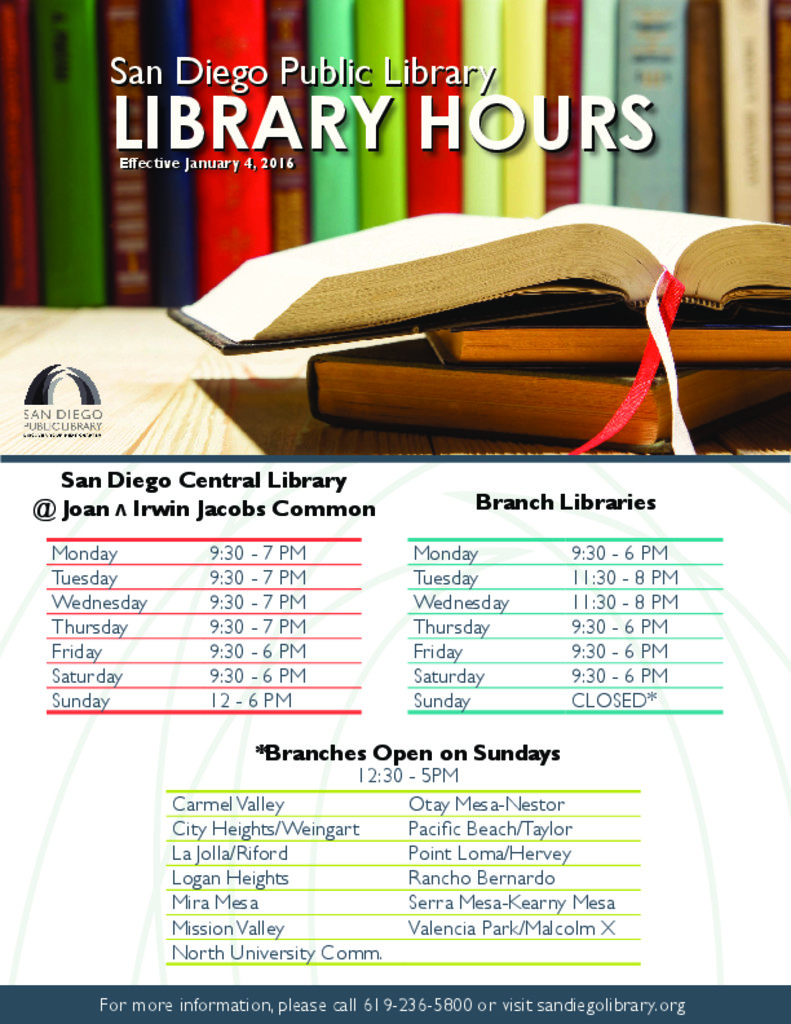 New hours will go into effect on Monday, January 4, 2016 at San Diego Public Library.
The new hours are in response to the public request for more hours and the Mayor's budget proposal that was adopted by City Council.
The University Community Library, 4155 Governor Drive, is now open from 9:30 AM to 6 PM on Saturday.
Source: http://www.sandiego.gov/public-library/
View related posts at https://www.universitycitynews.org/category/library/
---
Notes: Join UCCA today at https://www.universitycitynews.org/join-ucca-today/
If you have a news item to share, please submit your story through UCCA's Contact Us link at https://www.universitycitynews.org/contact-us-or-volunteer-in-uc/
Review article guidelines at https://www.universitycitynews.org/ucca-newsletter-archives/
What do Facebook, Twitter, Nextdoor, ImproveUC and UCCA have in common? They are all ways neighbors can connect with neighbors and the University City community. Create a post, start a conversation, share the news, organize an event, keep in touch, take a look: