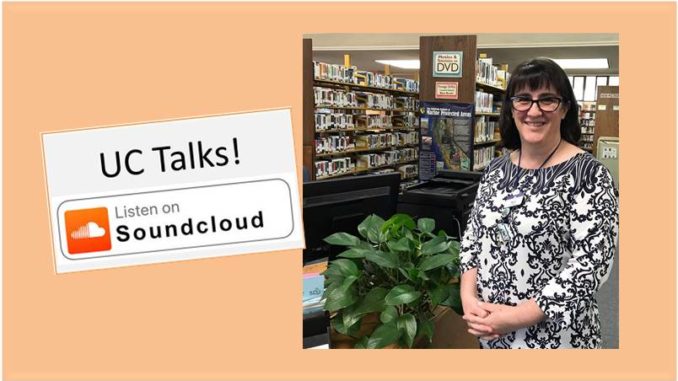 This month, Jemma Samala and UC Talks with University Community Branch Library manager Melissa Martin. Did you know that the library is not just a place to check out books anymore? The library is also a space to meet, a touch point for those who seek social interaction, and a safe place for those who want to use a computer or just hang out for a while.
There is also homework help, cultural activities and concerts, STEAM activities and much more.
You'll have to listen to the podcast to find out how Melissa got started in the library system; what she feels are some of the most pressing library programming needs; and whatever happened to the Dewey Decimal System?
Take a listen on SoundCloud at https://soundcloud.com/ucca-785209867/melissa-martin-library-branch
---
UC Talks is a hyper-local podcast that features conversations, interviews, and news of University City. It's managed by the University City Community Association (UCCA). To submit an idea for an upcoming podcast, please use the contact us link at https://www.universitycitynews.org/contact-us-or-volunteer-in-uc/. Suggestions are welcomed. We are here to serve the community because University City…is more than just a neighborhood.