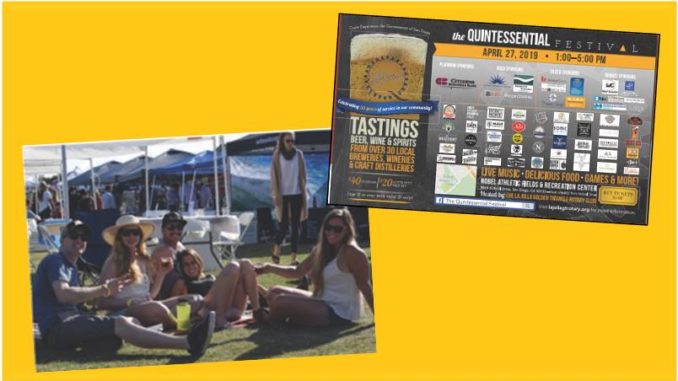 The Rotary Club of La Jolla Golden Triangle will host its 6th Annual Quintessential Festival on Saturday, April 27, from 1 PM to 5 PM, at Nobel Athletic Fields, 8810 Judicial Drive in University City. This year, the festival features over 30 of San Diego's finest craft breweries, wineries and distilleries, live music, food for purchase and fun for the entire community. Invite friends, colleagues, neighbors and family. Bring the dog, flash a valid ID (21 and over required in the garden) and enjoy a good time.
Organizers say the Quintessential Festival is far more than just another beer garden event as attendees will also learn about the many ways this group makes a difference in the University City community and the world. According to Rick Binder, 2018-19 President of the Rotary Club of La Jolla Golden Triangle, the Rotary Club supports more than 55 local non-profits and charities annually and has completed over 350 International projects as well. And past president Brett Morey says connecting others with their passion is a huge part of what they do as Rotary members.
Ticket information and more is available at the Rotary Club's website at www.lajollagtrotary.org.