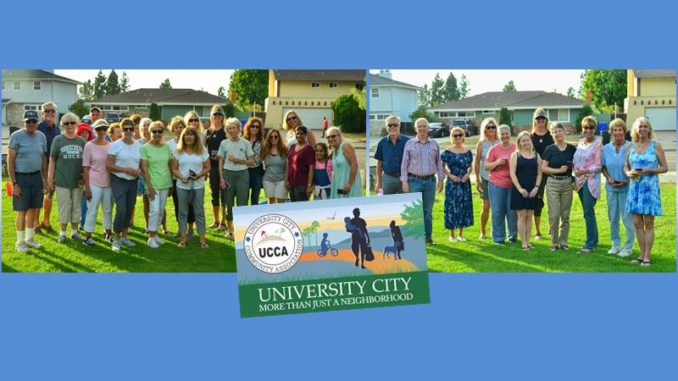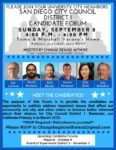 Correction: On page 13 of the September 2019 print newsletter, UCCA printed an event notice for a District 1 Candidate Forum that did not include all candidates. The updated event notice is now available for viewing and download.
---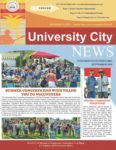 Do you know these neighbors? They are among the hundreds who volunteer to deliver UCCA's monthly University City News and serve on Neighborhood Watch groups. UCCA honored them at the last Summer Concert at Standley Park. And now, they are hard at work delivering newsletters and helping to keep neighbors informed throughout our University City community.
The volunteers of University City Community Association (UCCA) produce and deliver a monthly newsletter at no cost to our readers. We do our best to provide timely and relevant news and information. We hope you refer to the newsletter often to find out what's happening in University City. UCCA thanks its loyal advertisers for their support; without their advertising dollars, UCCA would not be able to publish a print version of the newsletter. UCCA also thanks the County Board of Supervisors who provided a generous grant for the 2019 fiscal year to help support a full color version of the newsletter. And new this year, the County Board of Supervisors also provided a generous grant to fund our new UC Talks podcasts. Take a listen on our SoundCloud podcast channel at https://soundcloud.com/ucca-785209867
Print versions of the September 2019 University City News are available at the Recreation Center and Library on Governor Drive as of Thursday afternoon, August 29. Print newsletters are delivered to homes and businesses in the University City area beginning Friday, August 30, 2019.
You can download and read a PDF version of the September 2019 newsletter on our newsletter archives page at https://www.universitycitynews.org/ucca-newsletter-archives/
Or read it as a FlipBook below: