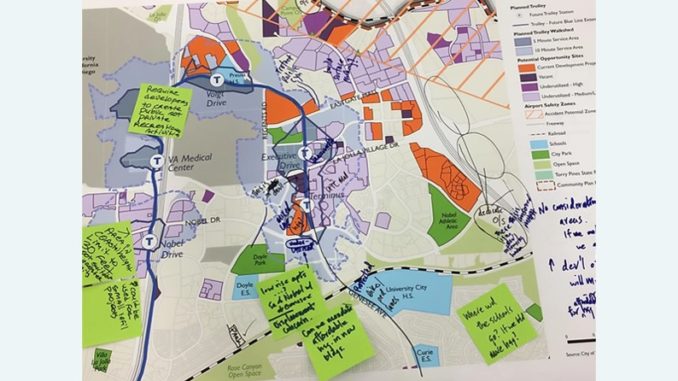 Survey Invite: City of San Diego invites residents to fill out questionnaire for the University Community Plan Update.
On June 2, 2020, the City of San Diego Planning Department held a meeting on the University Community Plan Update. After the meeting, the project team put together an informal questionnaire for the Community Plan Update. The purpose of this questionnaire is for community members to provide feedback on the proposed vision for each Focus Area within the University Community Plan Update.
The sub-committee has identified several areas that have the potential for change. The subcommittee is in the creative process and is seeking public input. This is about vision … what could be? This is an opportunity to think creatively and imaginatively about each of these areas. If time and cost and existing use and other constraints were not a factor, what do you envision for these spaces? The questionnaire will take approximately 15 to 20 minutes to complete.
Please visit this link to complete the questionnaire: https://docs.google.com/forms/d/e/1FAIpQLSeMNJ9rx7yJugz0EwQ7vi-nfjXm41l3zvmKYmzcNTXNw3h9Xw/viewform
To learn more about the University Community Plan Update, visit this link: https://www.planuniversity.org
For related posts, visit https://www.universitycitynews.org/category/ucpu/