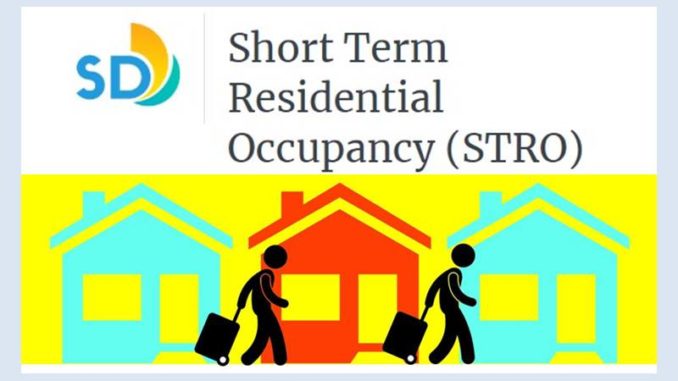 From the office of Councilmember Barbara Bry: On Thursday, October 8, the Planning Commission will hear an item regarding short-term vacation rentals (STVR). To read through the agenda, please go to http://bit.ly/stvratpc.
From the Planning Commission agenda for Thursday, October 8, 2020:
ITEM–2: AN AMENDMENT TO THE CITY'S MUNICIPAL CODE AND LOCAL COASTAL PROGRAM TO IMPOSE A LICENSE REQUIREMENT AND OPERATING REGULATIONS FOR SHORT TERM RESIDENTIAL OCCUPANCY INCLUDING HOSTING PLATFORMS AND REPEAL REGULATIONS FOR BED AND BREAKFAST AND BOARDER LODGING.
An ordinance will be presented that regulates Short Term Residential Occupancy (STRO). The ordinance amends the Municipal Code to include short term residential occupancy licensing; operating regulations; and repeal the bed and breakfast, and boarder and lodger uses and regulations. Additionally, the amendments regulate hosting platforms and booking services, hosts, good neighbor policies, enforcement and establish limits on the number of licenses. Report No. PC-20-064, Draft Ordinance, and Mission Beach Community Plan Area.
To submit a public comment form or to call in during the hearing, please go to http://bit.ly/pubcomment. If you will be calling in, under the Comments section, please identify that you would like to speak to Item 2. After you have submitted the form, you will receive a confirmation email with instructions. Please make note of the meeting ID number. You will need this when you call in. You must sign up no later than 8 a.m. on Thursday, October 8 in order to call in to the hearing. Thank you for taking a moment to let your voice be heard.
For related posts from UCCA, visit https://www.universitycitynews.org/?s=stvr