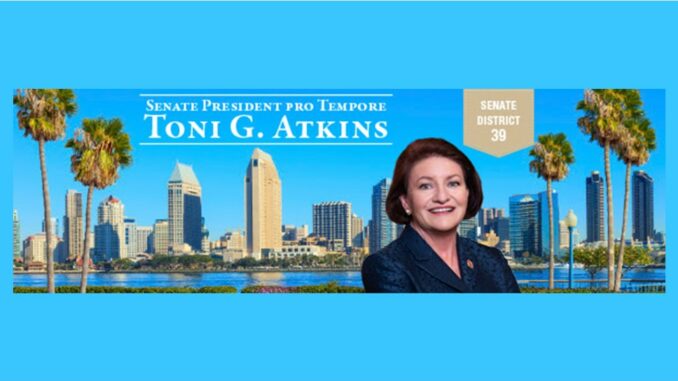 From the Toni Times August 2021: Summer continues to be busy, and there's a lot of new information and events to share. Since our last newsletter, not only has Governor Gavin Newsom signed the 2021-22 state budget, with its major investments and record reserves, the Legislature and the Governor have also reached agreement on several other major issues.
With drought conditions and weather events caused by climate change continuing to keep California at grave risk from fires, the final budget allocates more than $1 billion in fire protection and prevention programs—and that's on top of the $536 million dollars we passed earlier this year for a broad set of investments, including $12 million dollars for the San Diego River Conservancy to take early prevention actions such as brush removal and strengthen our fire resiliency.
In the rest of The Toni Times | August 2021 newsletter, you'll find a breakdown of the local benefits and impacts of these recent budget actions. You'll also see highlights from some great things that are happening all around the 39th Senate District.
One last point: though we have made amazing progress on vaccinations, there is more work to do. One thing we've certainly learned in the last 18 months is how quickly information on COVID-19—and science- and medicine-based advice in response to it—can be updated as new facts emerge. Always double check reliable resources to determine the latest on what you and your family or you and your business need to know. Please check the County of San Diego's website for the latest information on vaccines.
Thanks for reading The Toni Times | August 2021, and I hope you are having a wonderful, safe, and healthy summer!