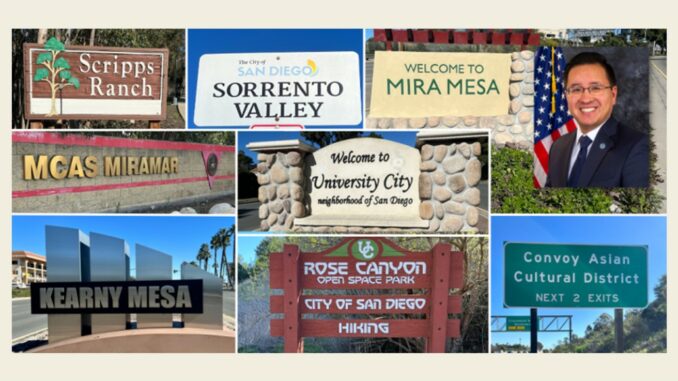 March 18 Update: Thanks to CM Kent Lee for spending part of his Saturday morning at Stanley Park.
---
Please note: CM Kent Lee's FY 2024 budget priorities include Standley Recreation Center (3585 Governor Drive) and University Community Library (4155 Governor Drive) upgrades and expansion. He will visit Standley Park to meet and greet with constituents and to take a tour of the Recreation Center and park area from 10 to 11 AM on Saturday, March 18. 
I am happy to share that 2023 continues to be a productive year. In January, I submitted my budget priorities to the Independent Budget Analyst for Mayor Todd Gloria to consider as he develops the Fiscal Year 2024 budget. I am focused on creating a budget that addresses the City's current housing affordability and homelessness crisis, invests in critical infrastructure that improves quality of life, builds environmental resiliency, and expands transportation and mobility options needed to reduce reliance on cars and create a more sustainable future.
For the University City community, included in my request are proposed upgrades to Standley Park Recreation Center that include upgrading the kitchen; installing air conditioning; improving lighting; new signage; and shade structures for the playground. Additionally, I have requested funding to expand the University City Community Branch Library. This was included in the 2003 Library Master Plan and has yet to be addressed. I also am committed to working with the community to deliver linear parks and other green spaces that will improve quality of life.
In February, I was proud to join the Mayor as we announced progress towards addressing many of these critical infrastructure needs. Since the rains of January, city crews have filled more than 17,000 potholes, and in March, the City Council will vote on a new ordinance that will hold private utility companies accountable for when they complete substandard work on taxpayer roads. Additionally, I am proud to support a commonsense proposal to hire private electricians to reduce the backlog of nearly 6,000 streetlights that need repair.
I continue to be proud to serve University City and look forward to working together. I am happy to share that Dustin Nguyen, our Director of Community Engagement and an alum of our local University City High School, will now be serving as my community outreach liaison to University City. He can be reached at DVNguyen@sandiego.gov.
Both Dustin and I look forward to being in the University City community at the March 18th Standley Park Meet-and-Greet, 3585 Governor Drive, from 10 to 11 AM. 
For more information about the office of Councilmember Kent Lee, visit: https://www.sandiego.gov/citycouncil/cd6