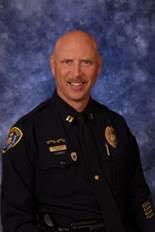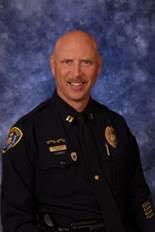 Report from Capt. Mark Hanten, SDPD Northern Division: here are some notes about community issues and things going on within the within Northern and the Department.
On 5/11/15 unknown suspects entered a residence at the block of 2900 Ariane Drive. The suspects took jewelry and electronics. The victims were at a funeral and were gone for the day. El Cajon police found and arrested the suspects for multiple burglaries around the county that involved funerals. The suspects would look through the obituaries and plan out the burglaries when the victims were at a funeral. The suspects are being charged with cases from the Sheriff's Department, El Cajon Police Department, and San Diego Police Department.
On 06/01/15 two suspects attempted to rob the AT&T Cell Phone store located on Balboa Avenue. The suspects entered the store with masks on. One of the suspects announced, "This is a robbery!" He simulated he had a handgun and punched the store clerk. The suspects struggled with the store clerk. Numerous people called 911. The suspects fled on foot. ABLE arrived on scene and spotted one of the suspects dumping a backpack and black clothing into a dumpster. The second suspect drove up in a vehicle and picked up the first suspect. ABLE followed the vehicle. Officers caught up to the vehicle. There was a short vehicle pursuit that ended in the suspects bailing from the vehicle. Officers pursued the suspects on foot and were able to take them into custody.
Nextdoor.com continues to be a great resource and a tool for citizens and police to share information that can prove very beneficial when detectives run out of leads. Several suspects have been identified with the help of this information sharing resource. CRO's Larry Hesselgesser and Holly Tafoya will continue to work with detectives to get information out via wanted flyers to be posted on Nextdoor.com. Thank you for your help.
Northern Division continues to lead the way with the Oversized Vehicle ordinance pilot program. We still have two Police Investigative Service Officers (PISO's) who write between 75 and 100 tickets a week. Their enforcement has resulted in a significant reduction in oversized vehicles taking up much needed parking.
Submitted by Barbara Gellman, UC Neighborhood Watch, which is funded by University City Community Association UCCA.  Contact: bggellman@yahoo.com