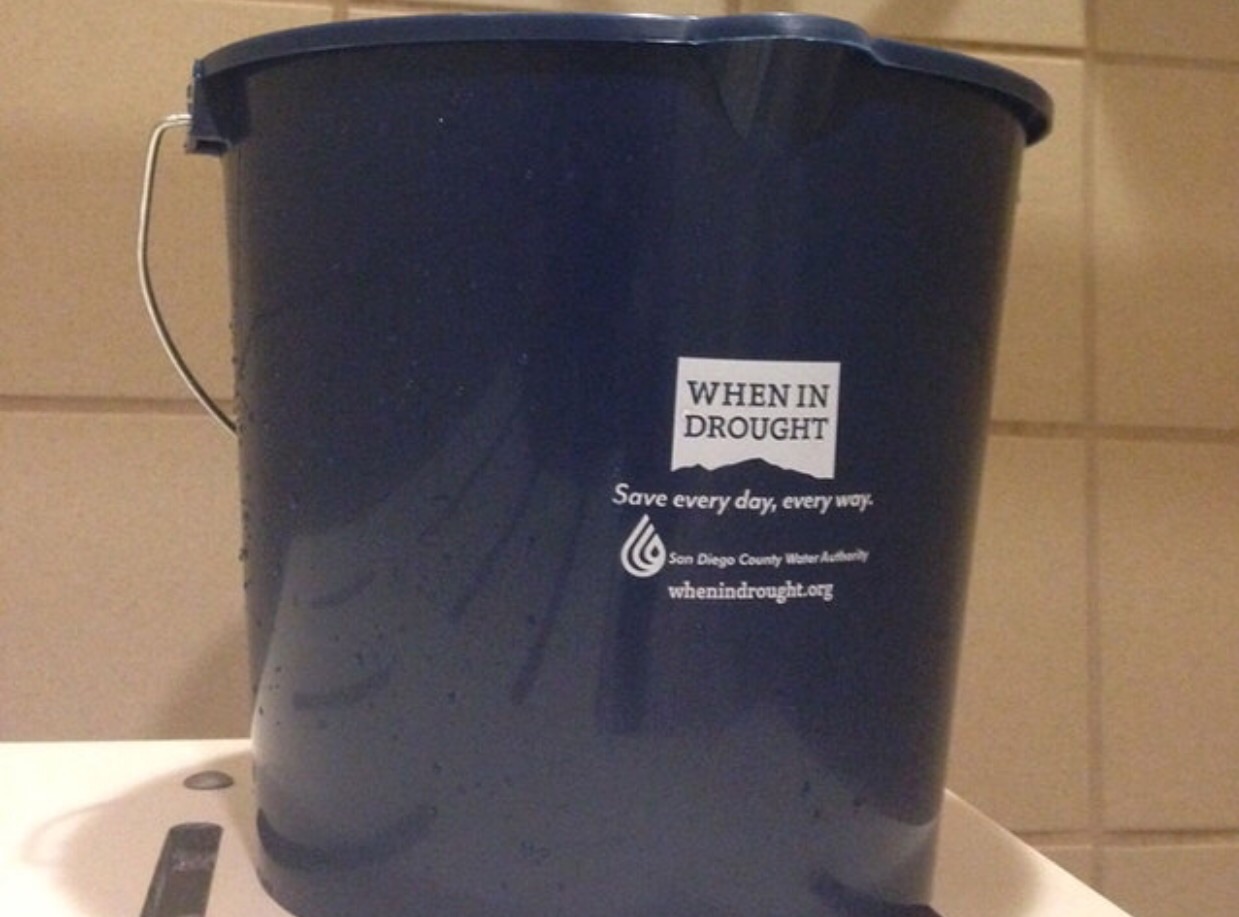 The San Diego County Water Authority will give away free seven-gallon buckets that residents can use to save water during the drought.
The containers can collect water during showers, while doing dishes or rinsing produce, or used to boil pasta or steam vegetables, according to the water authority.
The collected water can then be used to for plants, washing cars or windows, soaking dishes or even flushing toilets, SDCWA officials said.
They will be available at the water authority headquarters, 4677 Overland Ave. in Kearny Mesa, beginning Monday during regular business hours.
From City News Service and Channel 10: http://www.10news.com/news/sd-county-water-authority-giving-away-free-buckets-to-help-residents-save-water
PS: If you have a water saving tip, share today with the UCCA newsletter editor at uccaeditor@gmail.com. Your idea may be featured in the July newsletter.