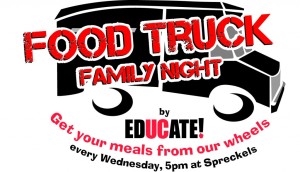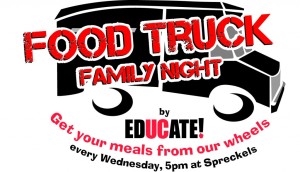 Greetings for another big night as UC Neighborhood Watch and our Police and Fire Departments partner with EdUCate! at Food Truck Family Night, Wednesday, August 5, at Spreckels Elementary, Governor at Stadium.
We are expecting at least two police vehicles and one fire truck to arrive at the food trucks at 5:30 PM. If you and your family would like to be there to greet them as they pull into the Spreckels parking lot, please lineup along the sidewalk and grassy area at Governor and Stadium by 5:25 PM.
Please note: the parking spaces in the lot that are adjacent to Governor will be reserved for emergency vehicles only. There will be limited parking in the Spreckels lot.
For all the details, visit https://www.universitycitynews.org/2015/08/03/food-truck-family-night-welcomes-police-and-fire-officers-august-5-530-630-pm-bring-the-whole-family-to-meet-greet-and-thank-some-of-san-diegos-finest/.