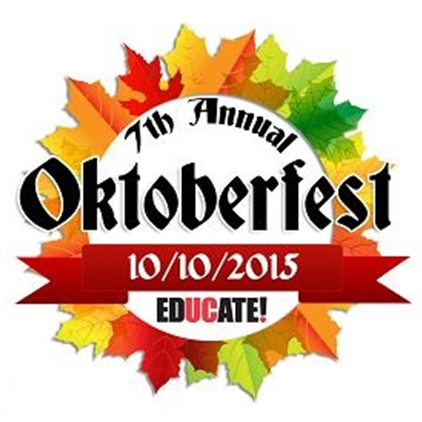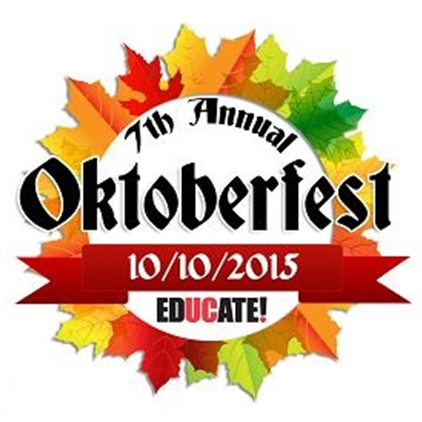 EdUCate's Oktoberfest (Saturday, October 10, 2 – 6 PM at Standley Park) is seeking game booth sponsors to help offset its costs. Oktoberfest is a fundraiser that benefits all UC public schools. Sponsor names will be posted at the event as sponsoring that game, as well as in various marketing materials.
Here are the list of game booths that you can choose from at this October fest, with the amount it cost to sponsor each. Please contact Pamela Madden at pamelamadden@sbcglobal.net if you'd like to become a sponsor. Sponsorships will be awarded on a first-come, first-served basis.
• Cow Milking Contest: Challengers step up to "Ol' Bessie" and do their best to out­milk each other. Cow milking competitions have been an attraction at fairs and festivals for years. Now it can be enjoyed without the hassle of a live cow! Both country folk and city­slickers will have lots of fun with Cow Milking Contest. Sponsorship Cost $200
• Spin Art Machine: The Spin Art machine comes with an extra "spin" by having two spinning basins and being able to paint directly on 5×7 cardstock. Kids love Spin Art and it works as a great activity and provides the artist with a fun take­home gift. Sponsorship Cost $125
• Penguin Fish Flinger Carnival Game: The Penguin Fish Flinger carnival game is sure to be a huge hit with kids of all ages! Children stomp on the launcher, flipping the rubber fish into the penguin's picnic basket. Sponsorship Cost $100
• Rock Climbing Wall: The 25 foot Climbing Wall will be a big hit! It has 3 climbing stations with routes that vary to include beginners as well as those more daring. It has an "auto belay" system, a hydraulic cable safety system that allows the climber to automatically and safely descend to the ground. The only prerequisite to climbing our walls is a desire to have fun! Sponsorship Cost $650
• Fun House Castle Jump: An inflatable jump that is colorful and fun for both boys and girls! Fun in the Castle! Bounce, Bounce and more Bounce. Sponsorship Cost $150
• Basketball Hoop Shoot: The 2­Player Inflatable Basketball Hoop Shoot Challenge is fun for all ages! It is a fast­paced competition where two players compete in a shootout. When one player makes a successful basket, the basketball slides down a chute releasing the basketball to the other competitor's side. The first player to get rid of all of their basketballs wins! Sponsorship Cost $150
• Crunch Time Football: Try to throw three footballs through the holes before your opponent does! Each time your football goes through the hole, your opponent receives the ball and vice versa. First one to not have any balls left on their side is the winner. Sponsorship Cost $150
• Feed the Monkey: The little ones are going to go bananas over this adorable and fun game. The kids have a great time tossing the plastic bananas to the hungry monkey and trying to get them to land in them mesh­lined pocket above the banana. Sponsorship Cost $100
To view illustrations of the games, visit and download GameBoothSponsorships.
---
What do Facebook, Twitter, Nextdoor, ImproveUC and UCCA have in common? They are all ways neighbors can connect with neighbors and the University City community. Create a post, start a conversation, share the news, organize an event, keep in touch, take a look: