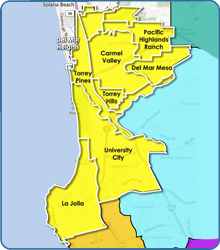 Board and Committee positions available SD City Council District 1; courtesy of District 1 Council Representative Kyle Heiskala:
The following San Diego City Council District 1 boards and committees have openings. All of these have different qualifications specified for the positions including geographic location of residency and/or experience.

Gang Commission
Parking Advisory Board
Community Forrest Advisory Board
Senior Affairs Advisory Board
La Jolla Shores Planned District Advisory Board (Need 4-5)
Human Relations Commission
Board of Library Commissioners
International Affairs Board

If interested, contact Council Representative Kyle Heiskala at 619-236-6611 or via email at kheiskala@sandiego.gov.
For more information about City Council District 1, visit http://www.sandiego.gov/citycouncil/cd1/index.shtml
To view related posts, visit https://www.universitycitynews.org/category/district-one/
---
Notes: Join UCCA today at https://www.universitycitynews.org/join-ucca-today/
If you have a news item to share, please submit your story through UCCA's Contact Us link at https://www.universitycitynews.org/contact-us-or-volunteer-in-uc/
Review article guidelines at https://www.universitycitynews.org/ucca-newsletter-archives/
What do Facebook, Twitter, Nextdoor, ImproveUC and UCCA have in common? They are all ways neighbors can connect with neighbors and the University City community. Create a post, start a conversation, share the news, organize an event, keep in touch, take a look: