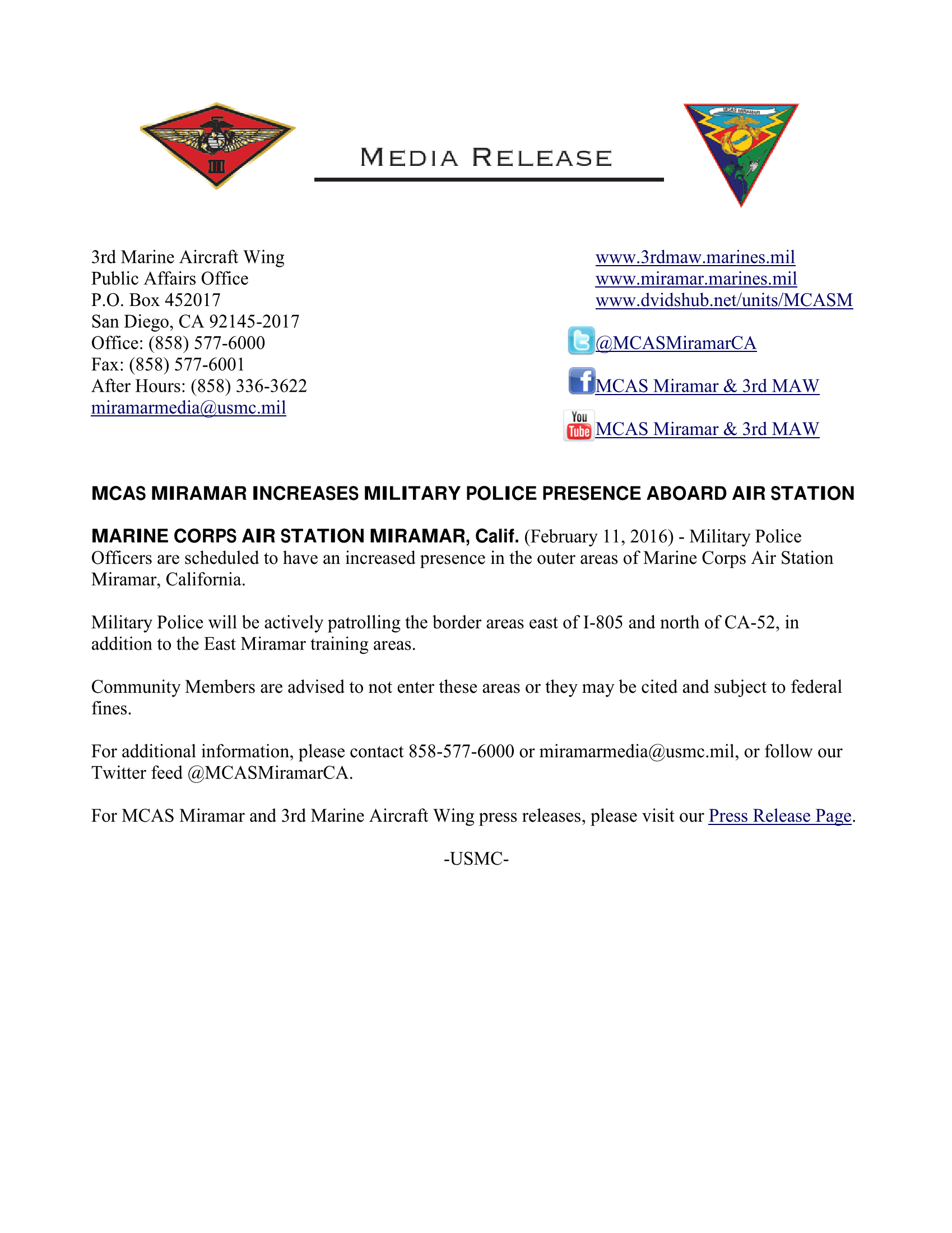 From MARINE CORPS AIR STATION MIRAMAR, Calif. (February 11, 2016):
Click to View

Military Police Officers are scheduled to have an increased presence in the outer areas of Marine Corps Air Station Miramar, California.

Military Police will be actively patrolling the border areas east of I-805 and north of CA-52, in addition to the East Miramar training areas.

Community Members are advised to not enter these areas or they may be cited and subject to federal fines.

For additional information, please contact 858-577-6000 or miramarmedia@usmc.mil, or follow our Twitter feed @MCASMiramarCA.
---
To view related posts, visit https://www.universitycitynews.org/category/university-city-news-ucca/
Notes: Join UCCA today at https://www.universitycitynews.org/join-ucca-today/
If you have a news item to share, please submit your story through UCCA's Contact Us link at https://www.universitycitynews.org/contact-us-or-volunteer-in-uc/
Review article guidelines at https://www.universitycitynews.org/ucca-newsletter-archives/
What do Facebook, Twitter, Nextdoor, ImproveUC and UCCA have in common? They are all ways neighbors can connect with neighbors and the University City community. Create a post, start a conversation, share the news, organize an event, keep in touch, take a look: